When Anne Waters remodeled her kitchen with Gallagher Remodeling a couple of years ago, she ended up with several things:
A gorgeous, light-filled kitchen
Fun new appliances including her favorite: a drawer microwave
A coffee station with counter seating
What she didn't expect: a new FRIEND!
When Elaine Greenstein was considering working with Roger Gallagher to remodel her kitchen, he suggested Anne Waters as a reference. As it turned out, the two women live near one another and they happen to be in the same profession – they are both psychologists. Elaine was impressed with Anne's glowing recommendation of the Gallagher team, and decided to use Gallagher Remodeling to carry out her kitchen project.
Fast-forward several months . . . Elaine is now enjoying her own newly transformed kitchen. Mission-style cabinets, several with glass fronts, provide lots of storage. Subtle red accents in the tile and pendant light above the sink add a fun, modern touch. Elaine's Kitchen – Before (left) the oak cabinets were dated, but solid, so they were donated to EcoBuilding Bargains. After (right), the new cabinets are much taller and provide extra storage.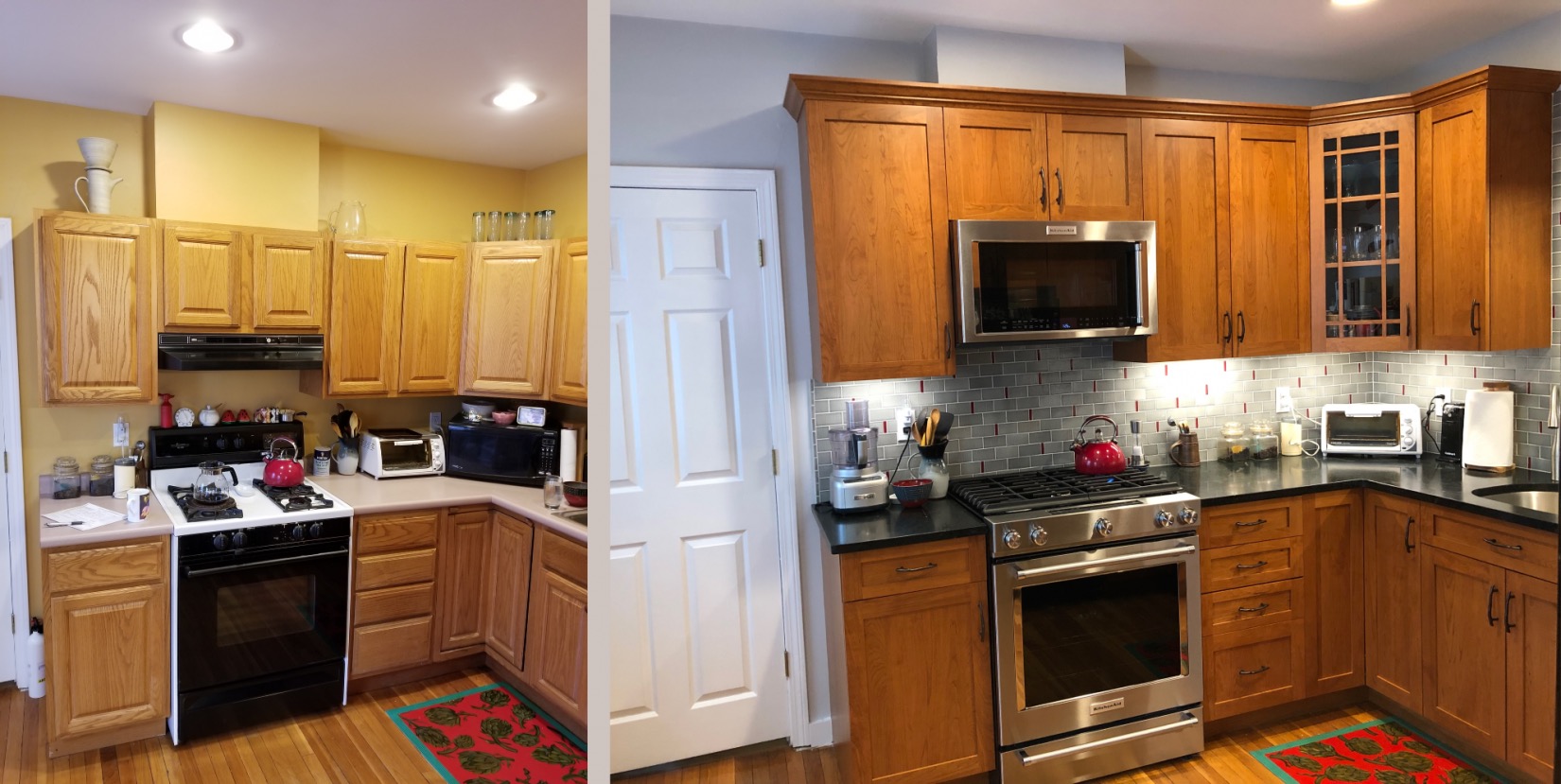 Once her kitchen remodel was complete, Elaine had an idea: since they had so much in common, she wanted to meet Anne and suggested a "kitchen tour." The tour started at Anne's house where they compared notes on where they purchased their cabinets (Metropolitan) and appliances (Yale). Both women also noted that their moms were huge inspirations to their desire to cook. In fact, Elaine revealed that, after her mom passed away at the age of 99 last year, Elaine decided that remodeling her kitchen would be a great way to honor her mom's legacy of great cooking.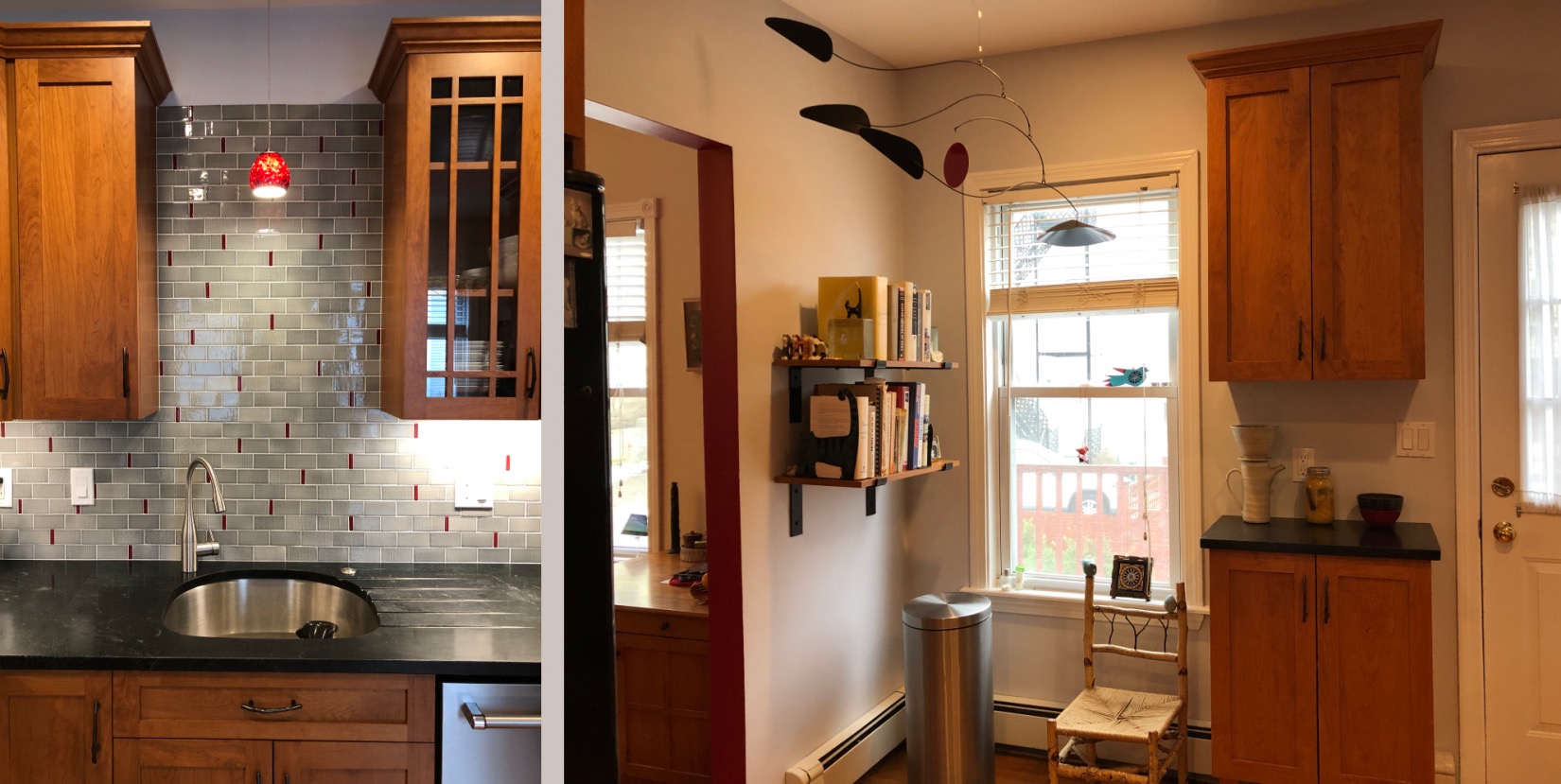 Both women are now enjoying new kitchens which are clearly very different in style, but equally attractive. Anne's is sleek and white with accents, such as the herringbone patterned marble backsplash, that blends with the rest of her historic condo. Meanwhile, Elaine's kitchen features more traditional cabinetry, but has eclectic accents that complement the rest of her home and the whimsical artwork found throughout.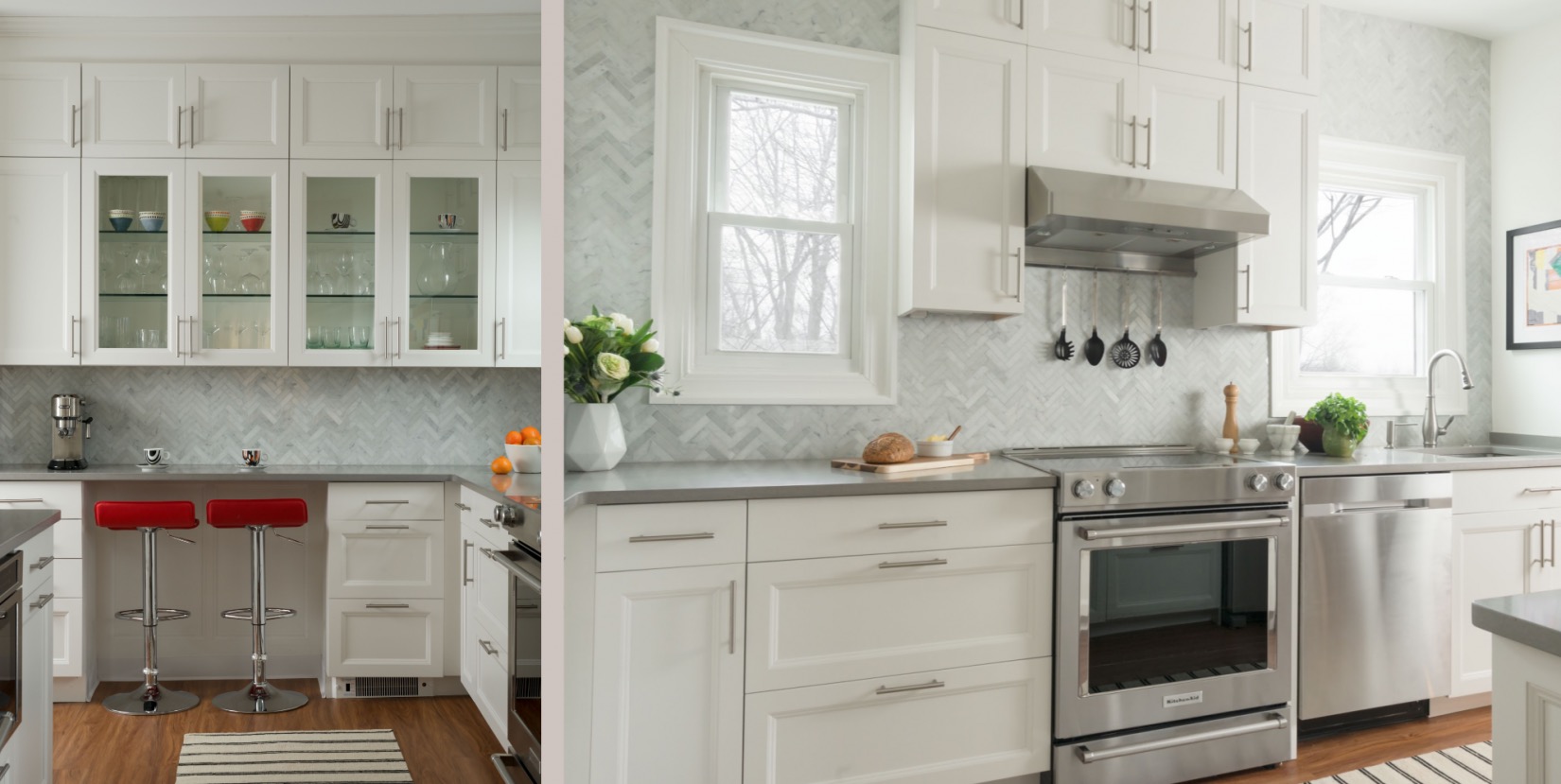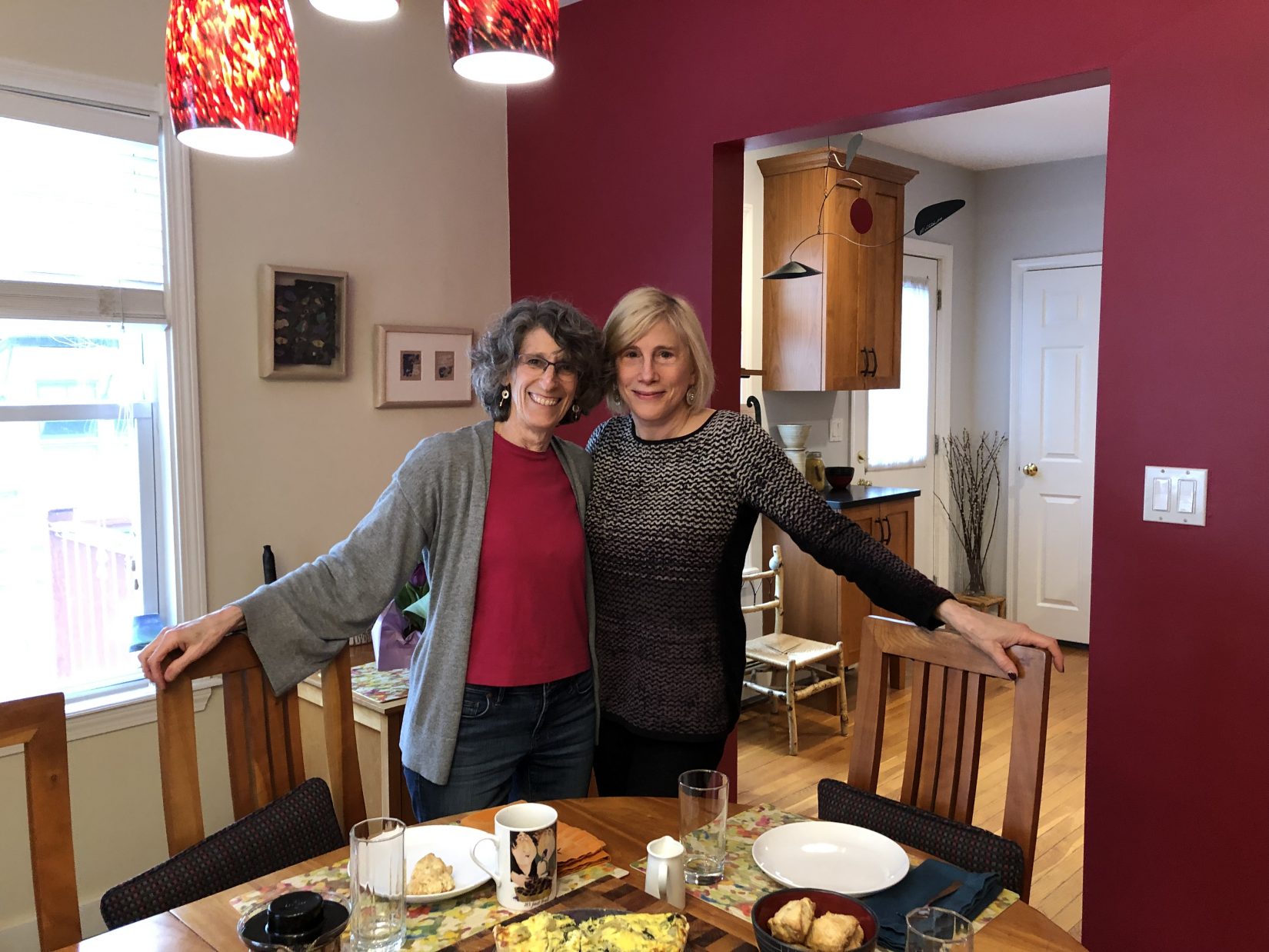 Take a look at more pictures of Anne's kitchen here, and Elaine's kitchen here.