When a potential client calls the office with a project idea in mind, we always ask how they've heard about Gallagher Remodeling. Our favorite response? "A friend recommended you!" Personal referrals are as good as getting a "gold star" in elementary school and they mean the world to us. After all, people hire contractors they feel they can trust – and a personal referral is as good as gold in our world.
After wisely interviewing a couple of other contractors to make sure she chose the right company for the job, Gallagher Remodeling did indeed win this homeowner's business. As a result, she has two gorgeous new bathrooms in her Belmont home. We worked on both simultaneously, with as minimal disruption to the homeowner as possible.
The Master Bathroom
While functional, the original master bathroom was a bit dated . . . in a yellowing tile and tub sort of way. The homeowner worked with our designer to choose new finishes – including a larger vanity to make the most of the available space.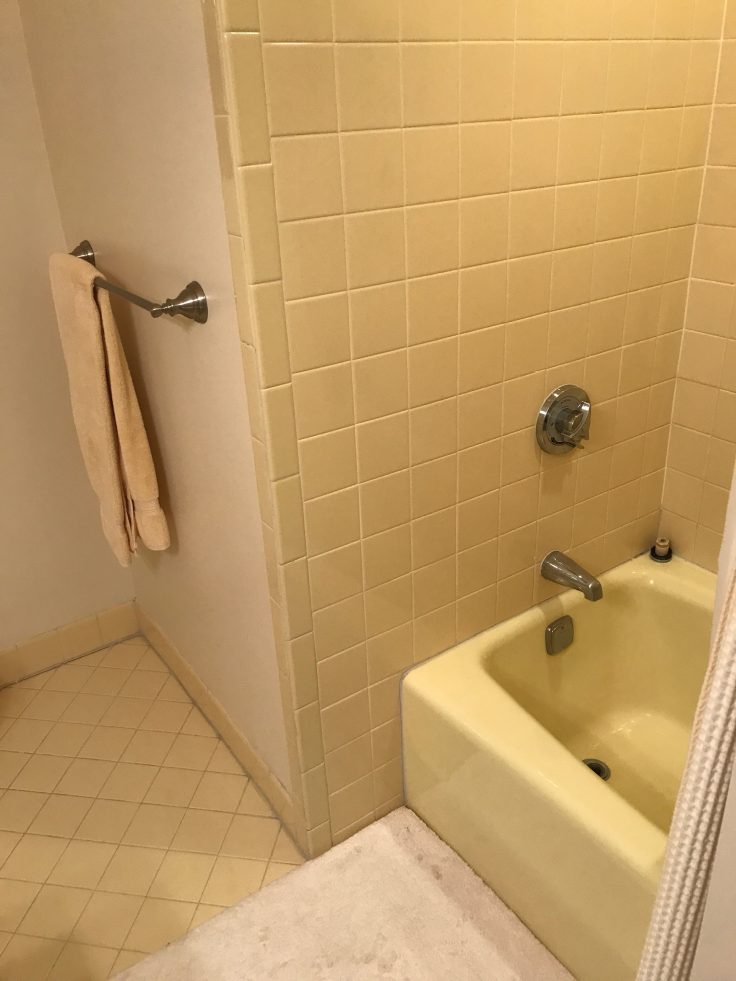 Today, the marble-top vanity is much larger and actually fits the size of the room. While none of the fixtures were moved, it feels like a brand new, modern bathroom with glossy white tile that's accented by a glass mosaic border.
Brushed nickel fixtures were used throughout the space – including on the shower grab bars – making this bathroom not only modern, but also much safer than it had previously been. Plank-style tile was used on the floor to finish the space.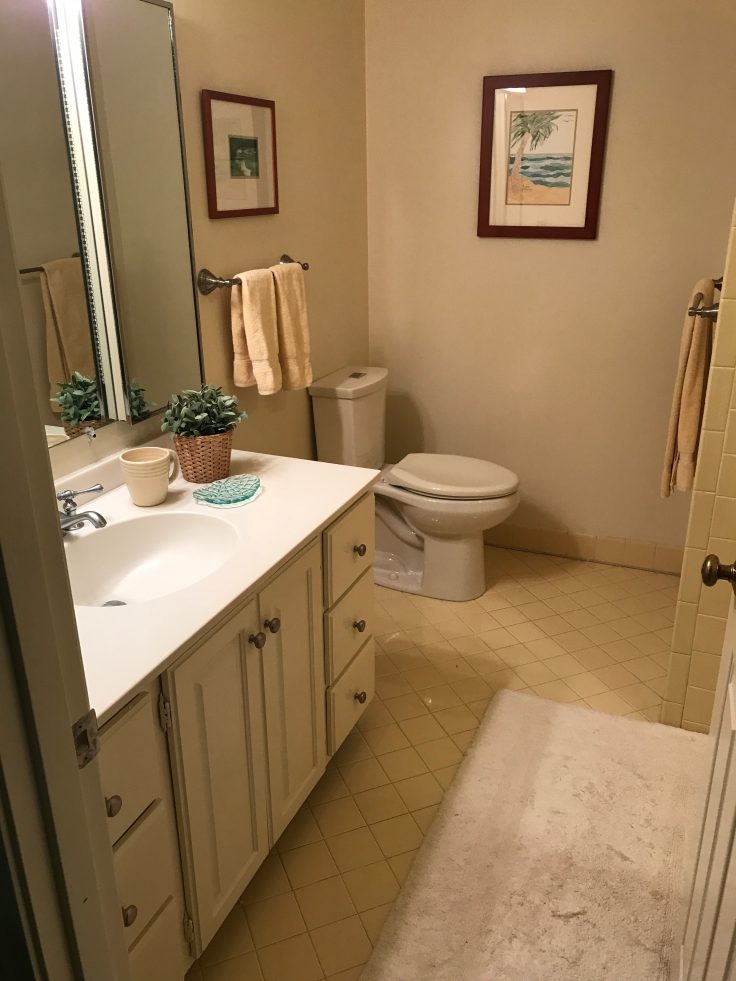 The Guest Bathroom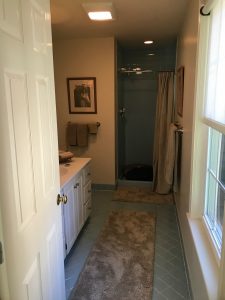 The original guest bathroom featured the same dated tile – this time in a greyish blue. But the biggest issue with this bathroom was the narrow shower that was difficult to turn around in. Again, this bathroom needed an upgrade to the finishes rather than the overall layout.
The focal point of the room is the beautiful new shower. It's wider and now features a glass shower door, classic subway tile, and a "pebble" tile floor. Just like in the master bathroom, the overall feeling of the bathroom is now fresh and modern.
In the end, the homeowner had some advice for anyone considering remodeling their home: "I realize now how important it is to get the the behind-the-scenes details correct. There's a lot of specialty plumbing behind those walls!" Choosing a contractor who not only has the ability to do the project well, but also cares enough about "all the little things" a homeowner wouldn't know about, is the key to the long-term success of a project both aesthetically and functionally.
We're thrilled that homeowner is now enjoying her new bathrooms. And…if we're lucky…she'll refer us to other homeowners ready for a remodel and we'll earn another gold star!