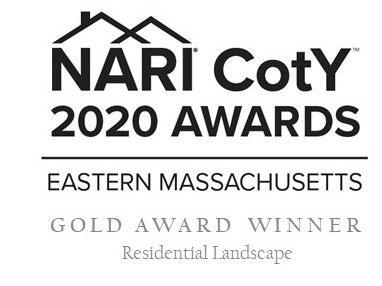 Gallagher Remodeling was presented with a Gold Award for Best Residential Landscape by the Eastern Massachusetts Chapter of the National Association of the Remodeling Industry (EM NARI). Known as the Contractor of the Year (CotY) Awards, this year's event was held virtually on Wednesday, September 2nd.
Eighty projects were submitted for CotY Awards across eighteen residential remodeling categories. A panel of eleven independent reviewers judged the project entries in a blind evaluation. Projects were judged on how well the project met the client's needs and enhanced the functionality and aesthetics of the space, innovative uses of materials and methods, the ability to overcome obstacles creatively, and the craftsmanship displayed in the work.
The winning landscaping project was completed last year for homeowners in Belmont. Their goal was to transform a neglected, WET, backyard into a great entertaining space complete with a patio, new deck stairs, and plantings.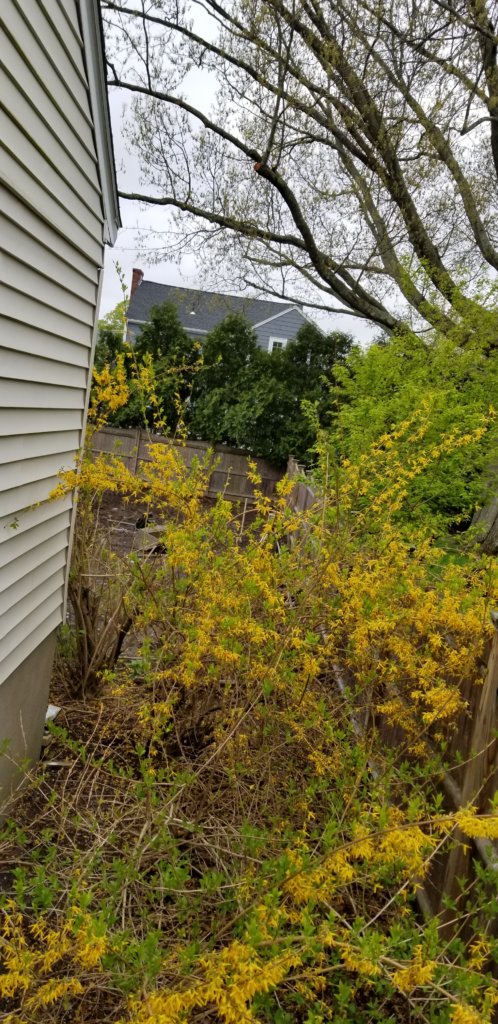 Gallagher first re‐graded and leveled the lot, preparing areas for patios and walkway. The area where this home was built used to have a brook running through it. The brook was diverted and "contained" underground, but the area still has a very high water table.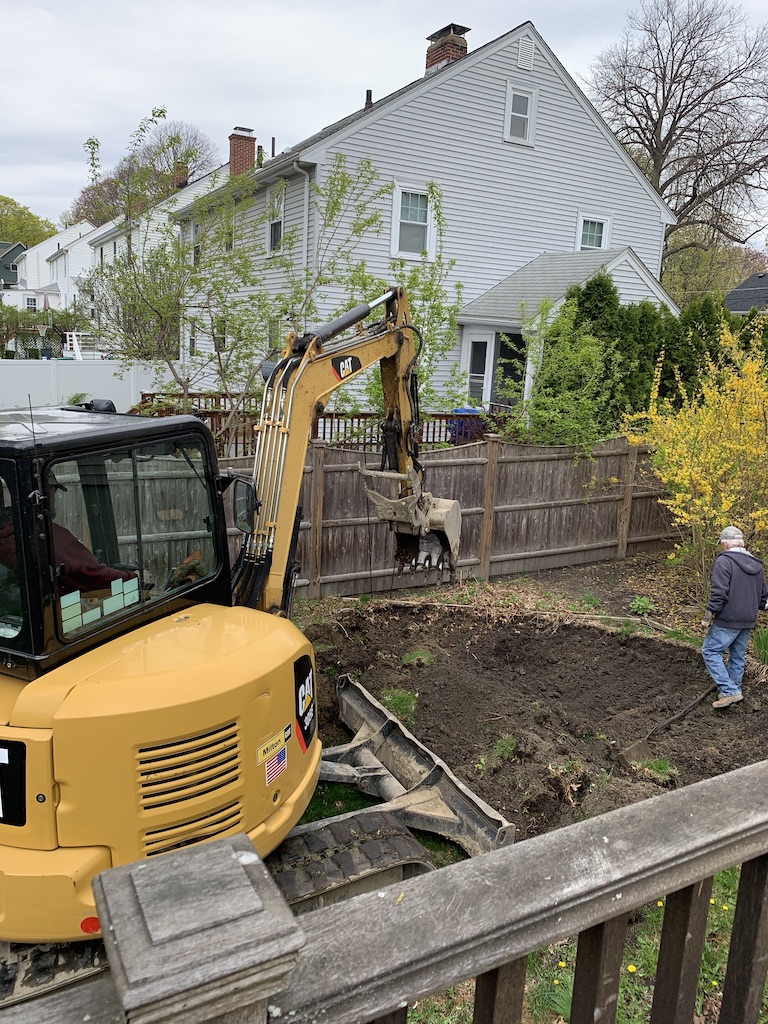 Proper grading of the area and the construction of a long underground leaching field redirected the water so that the yard would no longer flood. In addition, the landscape architect designed a stone‐lined water garden basin to serve as a repository for excess water. She specified plantings that thrive in wet conditions to help absorb the water and to give the area visual interest.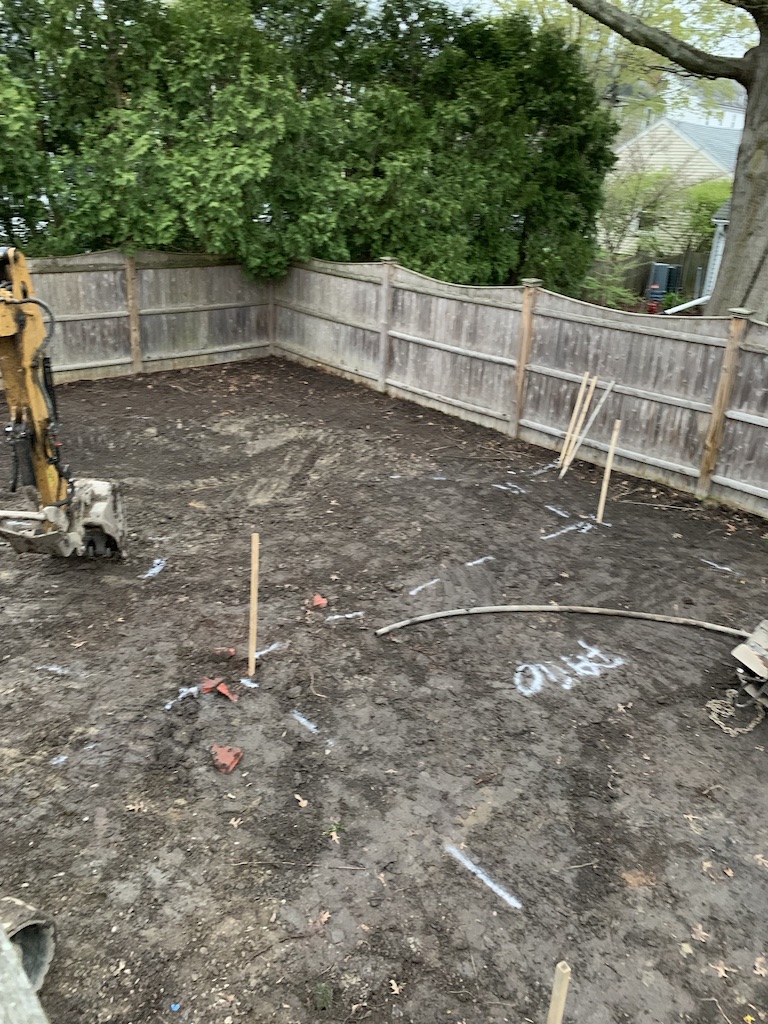 Gallagher's team also tackled the deck: removing the existing deck steps as a whole, turning them 90 degrees, and then building railings as needed for safety and convenience in the new configuration.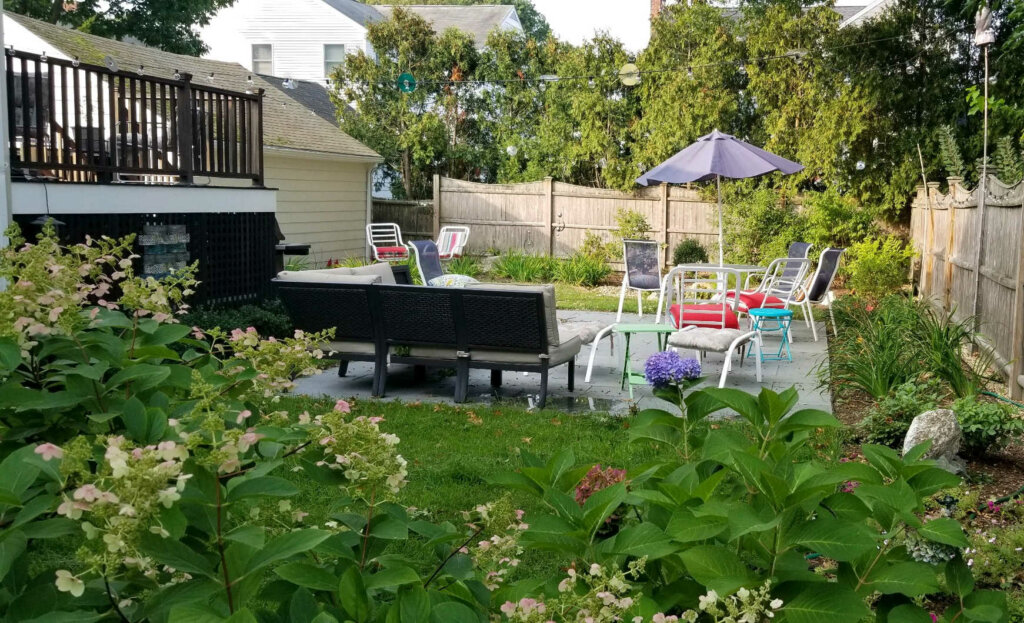 The Gallagher Remodeling team was able to transform the unusable neglected space into additional space for entertainment and everyday life. When she learned of our winning the award, the homeowner said, "Wow – that's so cool!!!!!! And we absolutely love it!!"