The Eastern Massachusetts Chapter of the National Association of the Remodeling Industry (EM NARI) awarded Gallagher Remodeling, Inc., of Belmont, (with team member GMT Home Designs, Inc.) the 2018 EM NARI Contractor of the Year (CotY) Award in the category of "Best Residential Exterior."
The project, also located in Belmont, transformed a previously non-descript existing entry enclosure with an entrance as grand as the 1891 Victorian home itself. Gallagher Remodeling built appropriate architectural forms, adorned with Victorian elements, to create a fresh and updated entry façade that says, "welcome!"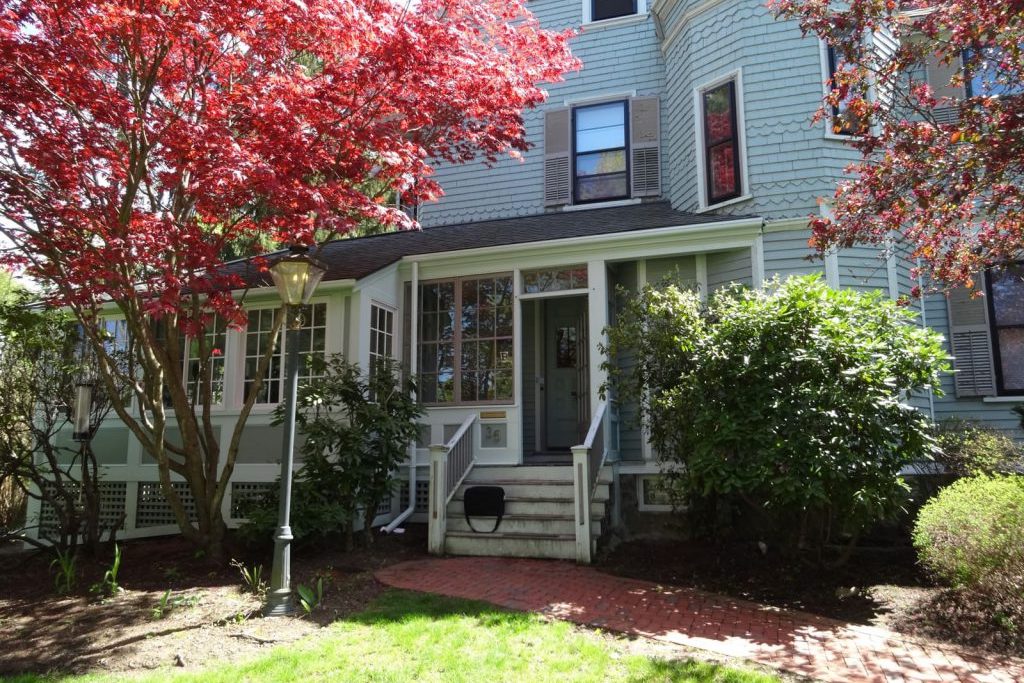 "The homeowners were thrilled with the results," said Roger Gallagher, President of Gallagher Remodeling, Inc., "and we're glad our peers in the industry also recognized the exceptional quality of the design and craftsmanship."
In addition to the CotY Award, Roger Gallagher was also presented with a special "Member of the Year" award by EM NARI to acknowledge his ongoing dedication to the organization and support of its members.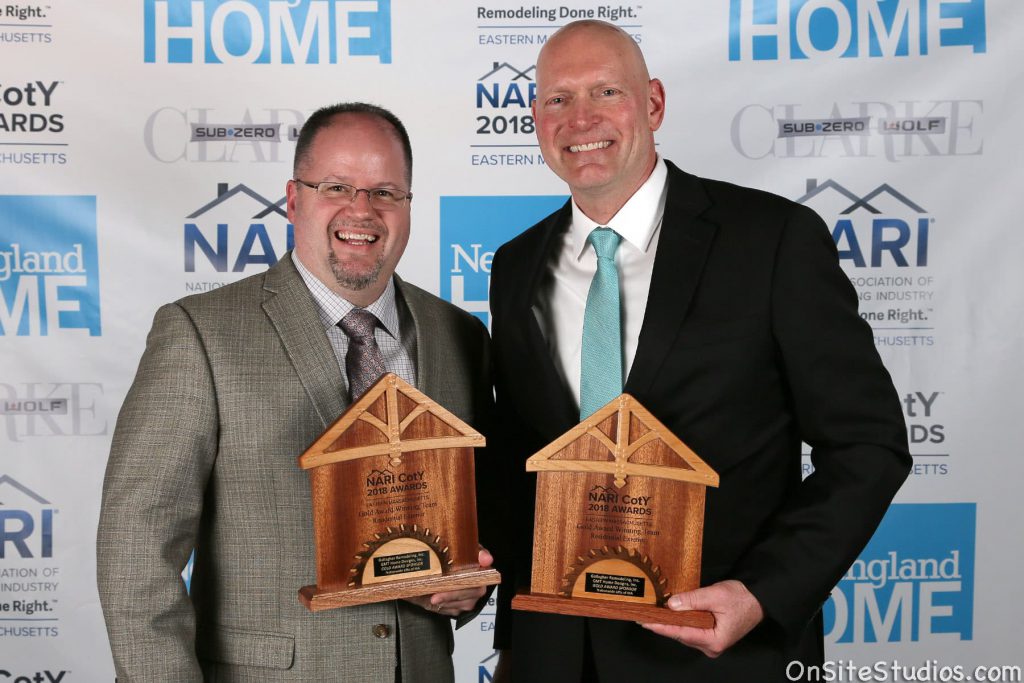 Gallagher Remodeling and GMT Home Design were presented with the CotY Award at EM NARI's Evening of Excellence event on Wednesday, March 28th at the Clarke Showroom in Milford, MA. This year, there were 100 projects submitted for CotY Awards across eighteen categories. A panel of ten independent reviewers judged the project entries in a blind evaluation. Projects were judged on a 70-point scale with points awarded for how well the project met the client's needs and enhanced the functionality and aesthetics of the space, innovative uses of materials and methods, the ability to overcome obstacles creatively, the craftsmanship displayed in the work, and the presentation of the project.
Gallagher Remodeling is a member of EM NARI, a non-profit membership association dedicated to advancing quality in the professional remodeling industry. Comprised of over 200 local companies representing nearly 1,000 area professionals, EM NARI is a recognized source for information about residential remodeling and local professionals. For more information about EM NARI and the CotY Awards, visit www.emnari.org.