Roger Gallagher, President of Gallagher Remodeling, was awarded the Contractor of the Year (CotY) Silver Award for "Best Residential Exterior Renovation" by the National Association of the Remodeling Industry (EM NARI) at the May 1, 2019 awards ceremony. The homeowner, who had worked with Gallagher Remodeling on previous projects, hired the firm to restore her 1890s era home in Medford, MA, to its original beauty.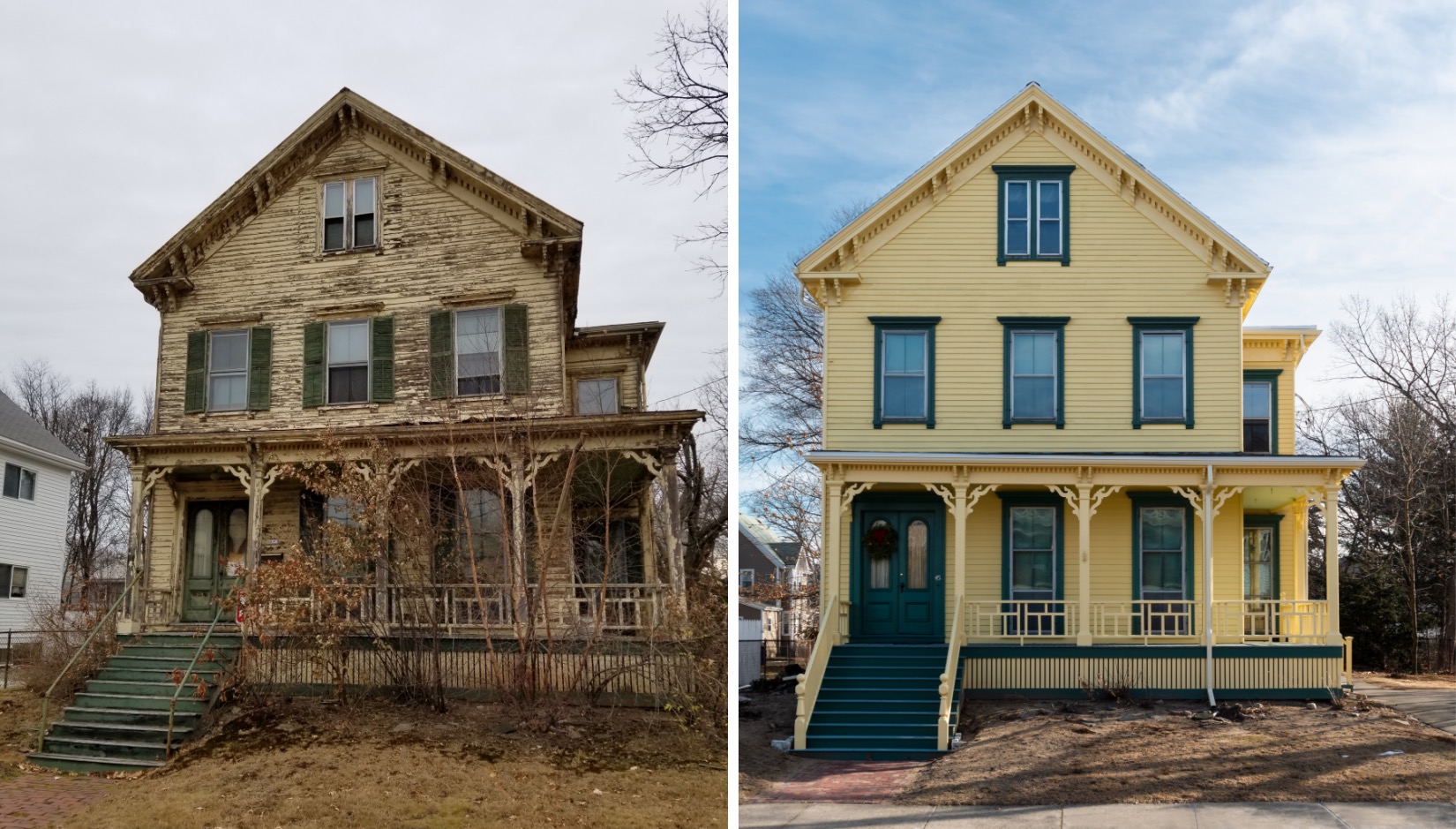 The highest priority of the renovation was to stop the ongoing and extensive water damage to the Victorian colonial house. Replacing the original slate roof with slate-like asphalt architectural shingles, as well as replacing the fascia and original wood gutters was necessary. Meanwhile, two chimneys that had been collapsing above the roofline were rebuilt to prevent falling debris, and so that the appliances venting through those chimneys could be restored to service.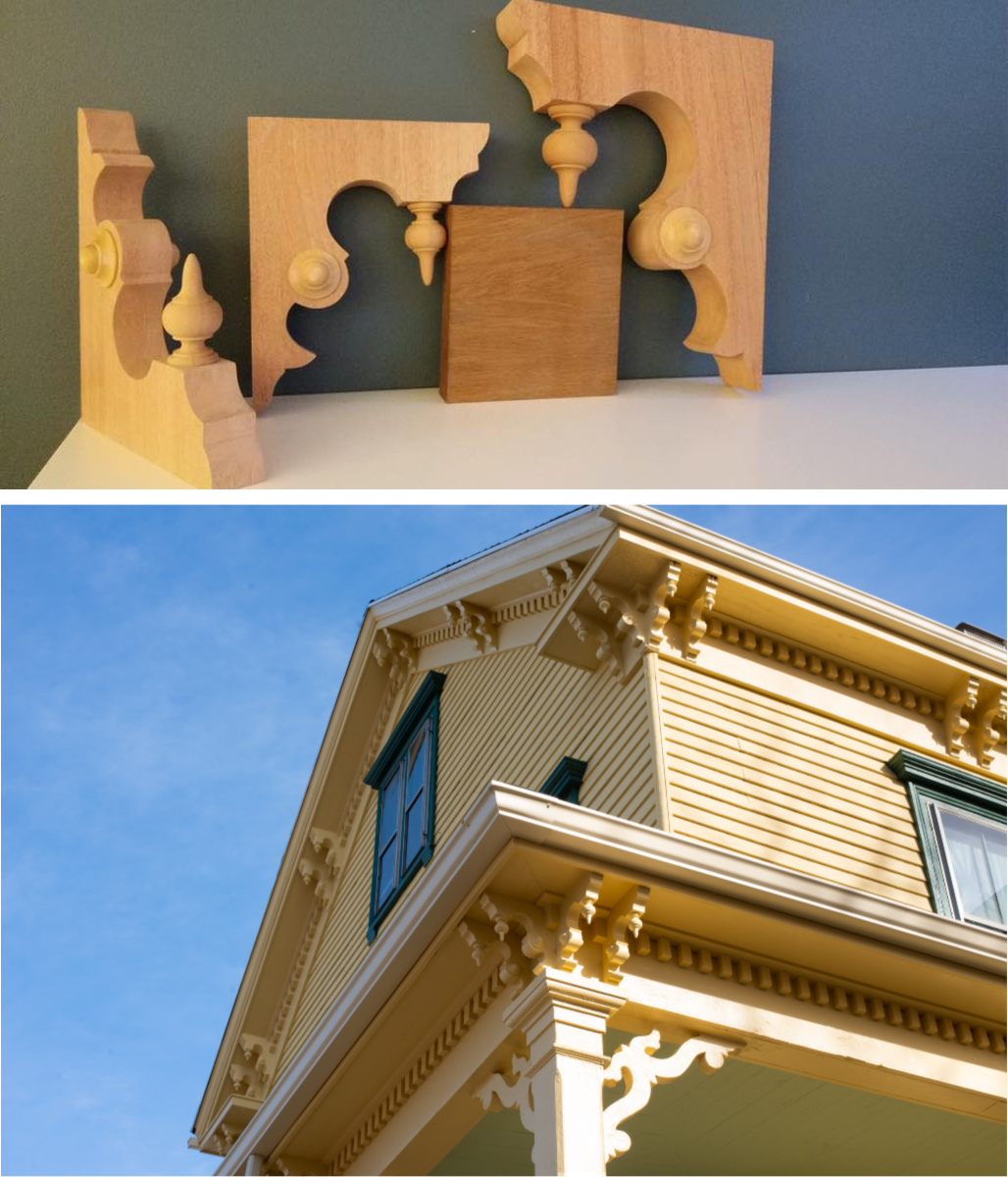 Efforts were made during the remodel to find the best ways to maintain historical accuracy while adhering to code and safety standards. For example, the front entry stairway originally had an open pipe handrail which Gallagher upgraded in appearance and functionality by using a western red cedar turned newel and balustrade handrail system. In the end, all three stairways and railings were replaced, and rotten decking repaired.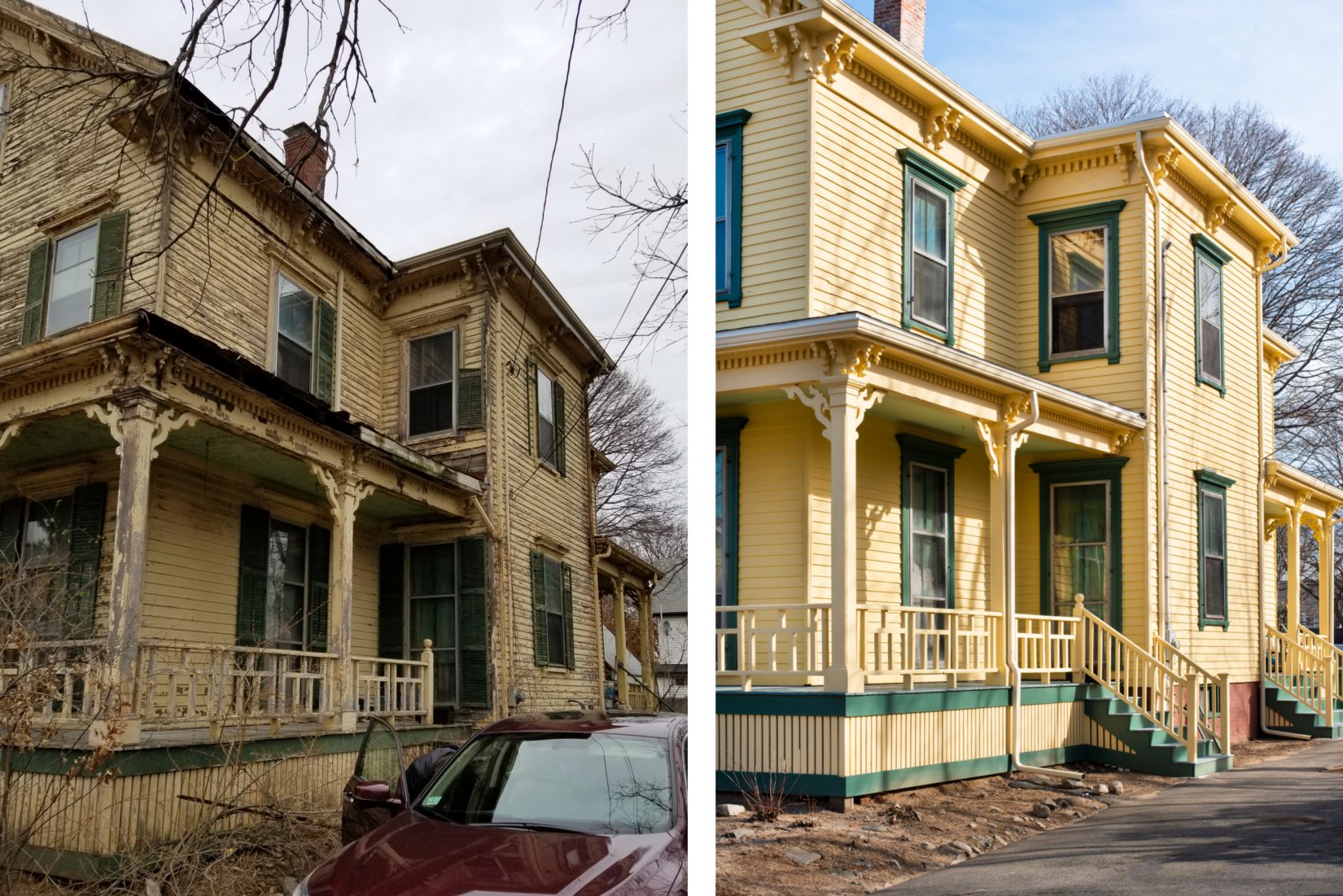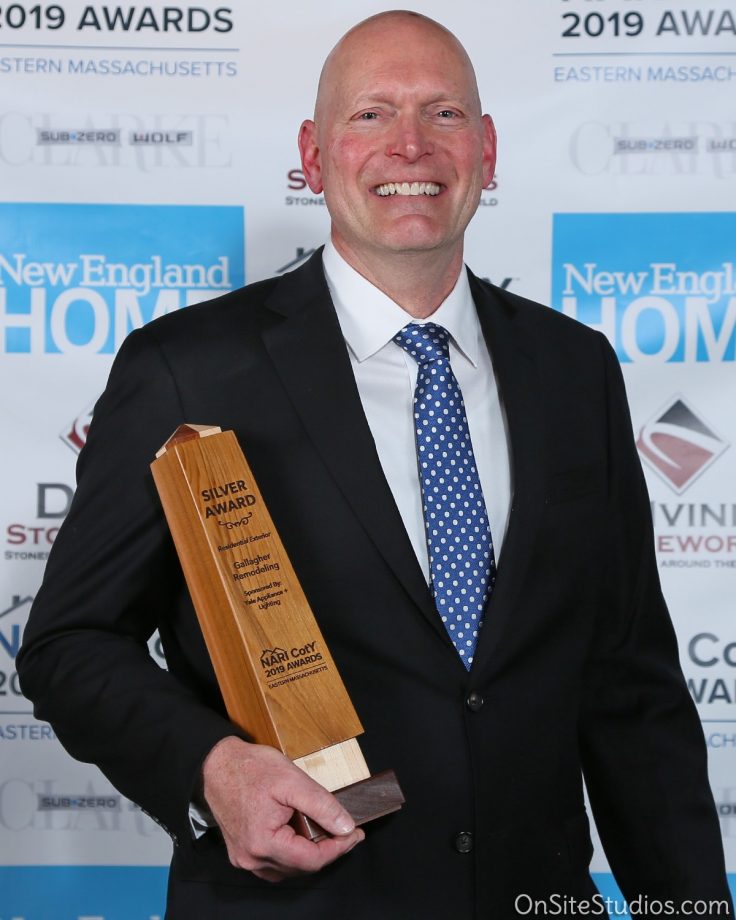 The CotY Awards are held annually and recognize outstanding achievements in remodeling. Roger Gallagher said, "We're thrilled to win this award. We were challenged throughout this project in determining when and how to work with the badly damaged existing materials, when to replace them completely, and then to decide on cost-effective, yet historically appropriate materials and methods. In the end, we're proud of the work we did to return this historic home to its original glory."
See the rest of the images of this impressive exterior renovation.