On May 10, 2023, Belmont‐based Gallagher Remodeling achieved acclaim at the Professional Remodelers Organization (PRO) of New England, receiving two prestigious awards. Held annually, the PRO Awards recognize the finest projects and outstanding achievements of professionals in the home remodeling industry. Gallagher Remodeling took home awards for two projects in Belmont – one for Best Residential Landscape and another for Best Historical Renovation/Restoration of a circa-1910 carriage house.
A panel of eleven remodeling experts, including some of the area's top architects, builders and designers, judged the project entries in a blind evaluation. They analyzed how well the project met the client's needs (enhancing the functionality and aesthetics of the space), innovative uses of materials and methods, the ability to overcome obstacles creatively and the craftsmanship displayed in the work.
GOLD AWARD: BEST RESIDENTIAL LANDSCAPE
The first award was for Best Residential Landscape of a backyard that is hardly recognizable after it was transformed.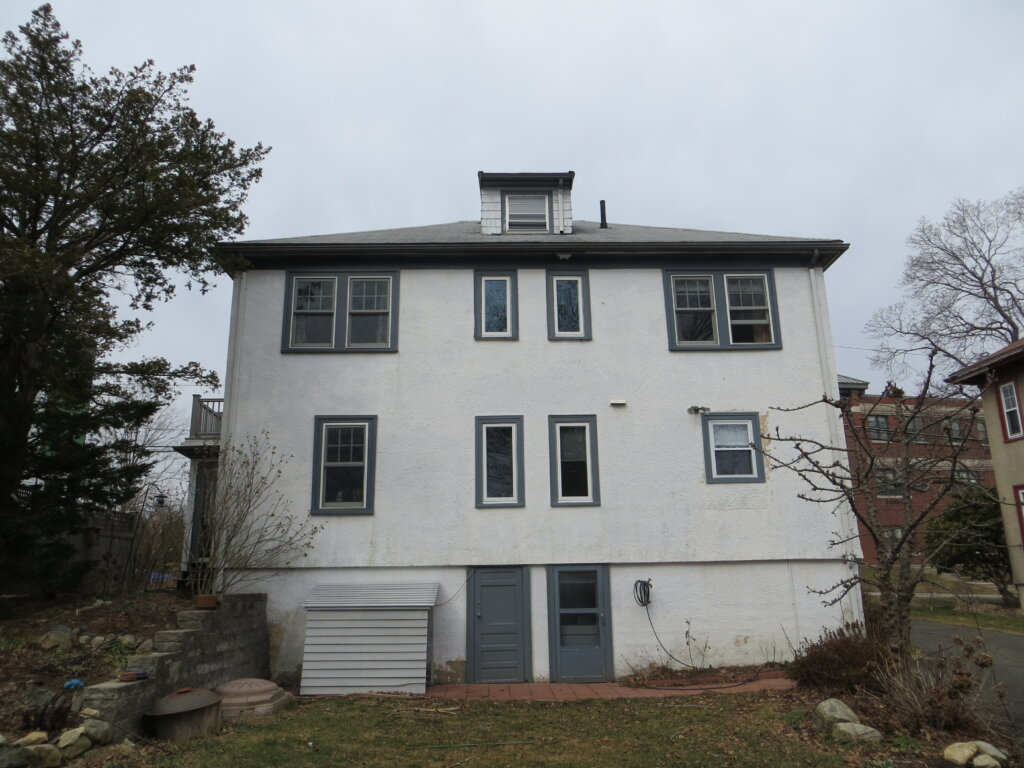 The new backyard includes a deck featuring weathered red cedar, a pergola shaded dining area, and a barbecue area including seating on a low stone wall. A staircase leads down to a patio with plumbed gas fire pit. Extensive plantings keep the backyard in bloom – with special thanks to the homeowners' beehives!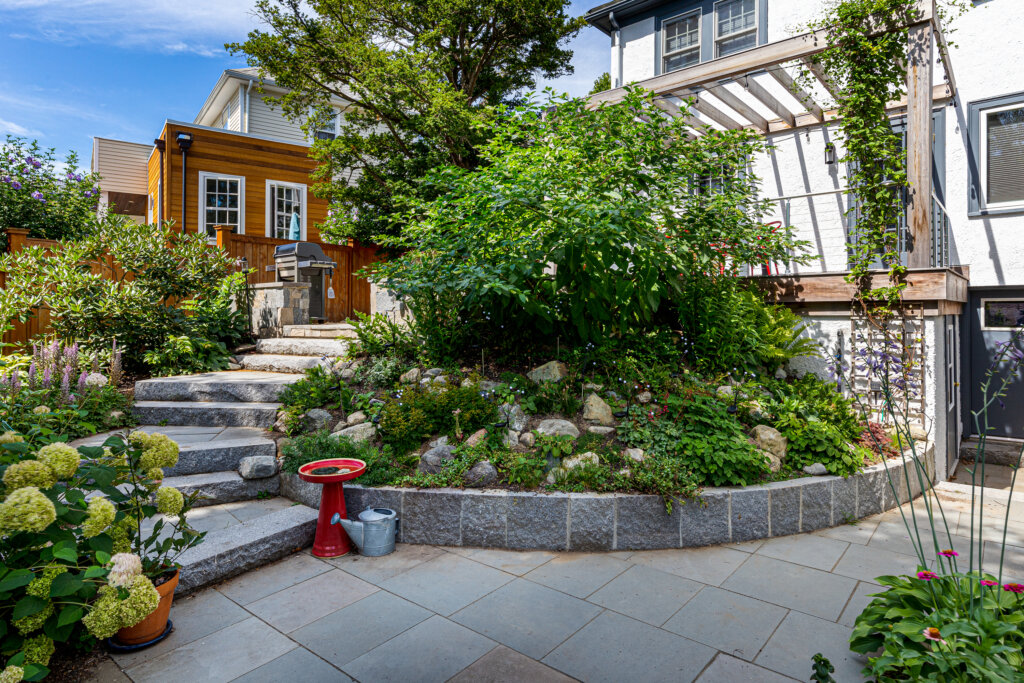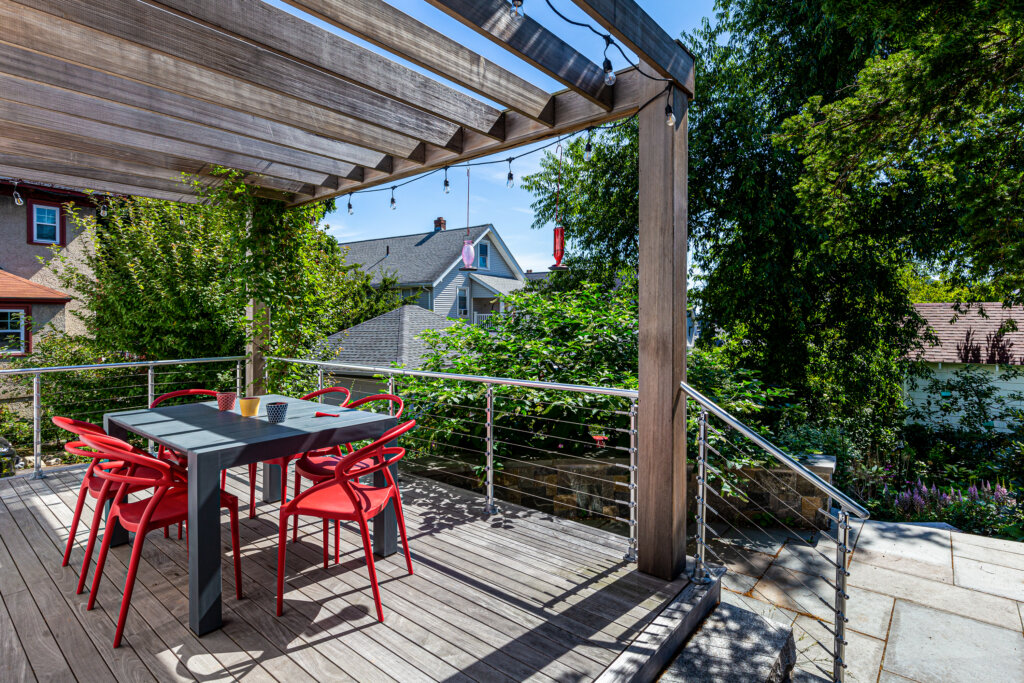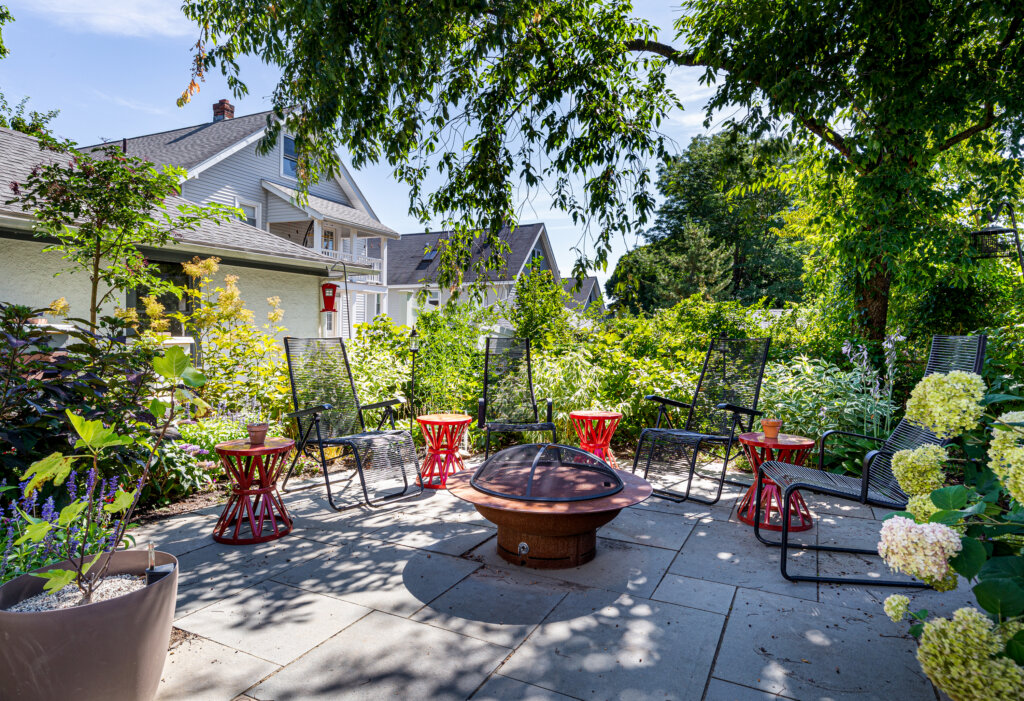 Overall, the new backyard has become an oasis for family and friends – no one would guess that this cultivated garden and entertainment area is located in a dense neighborhood.


SILVER AWARD: BEST RESIDENTIAL HISTORICAL RENOVATION/RESTORATION
Gallagher's second award was for Best Residential Historical Renovation/Restoration for the stunning renovation of an historic Belmont carriage house.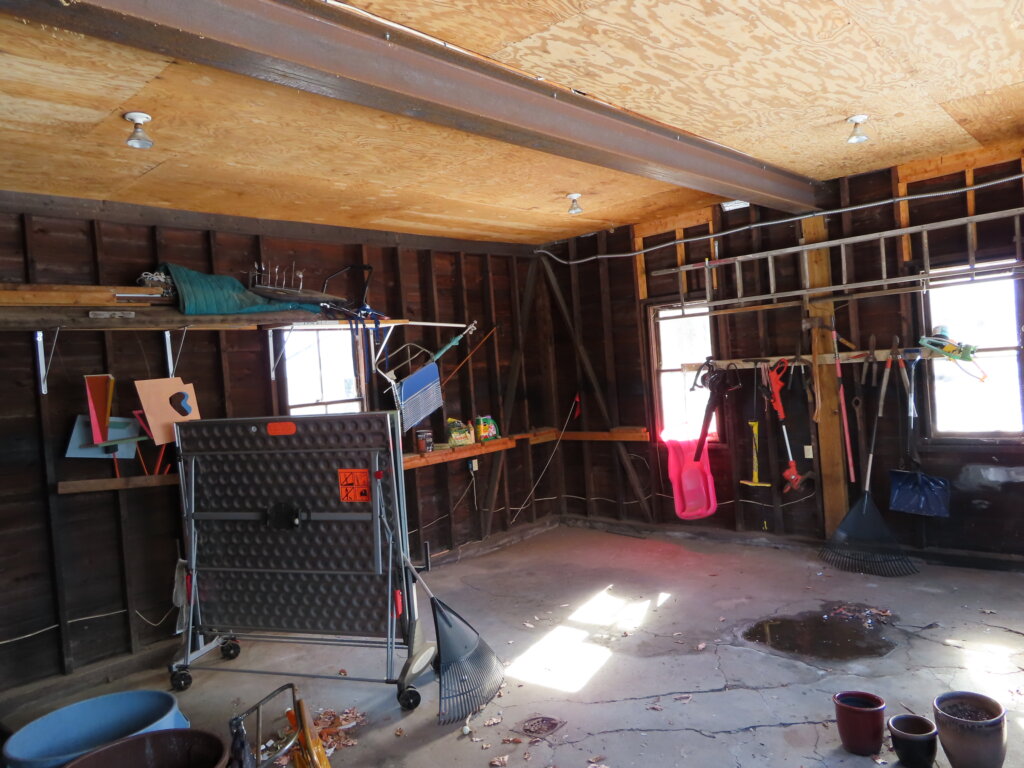 The original structure was sitting on rotting sills directly on top of the concrete floor which was crumbling and had become home to many "critters."  However, local zoning laws prevented the homeowners from adding heat and water to the structure. Fortunately for them, Belmont's zoning laws have been revised in recent years, now allowing for carriage houses to be converted into "habitable" space.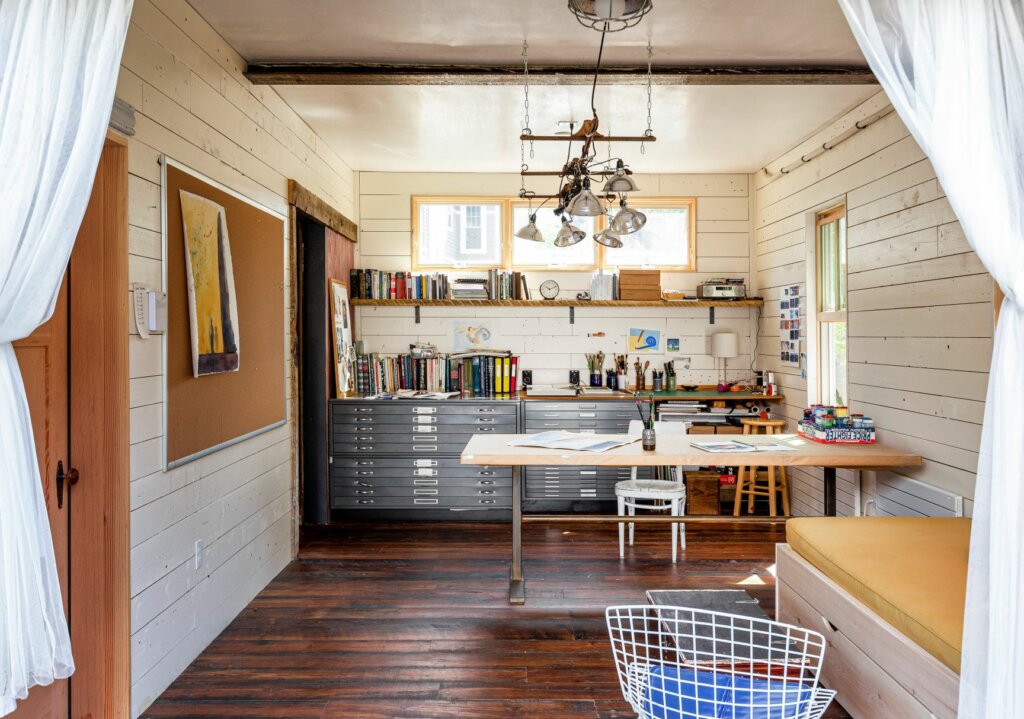 After stabilizing the building on new footings, a new artist's studio was created using as many elements from the original barn as possible in addition to many architectural salvage pieces to create a funky and visually vibrant space.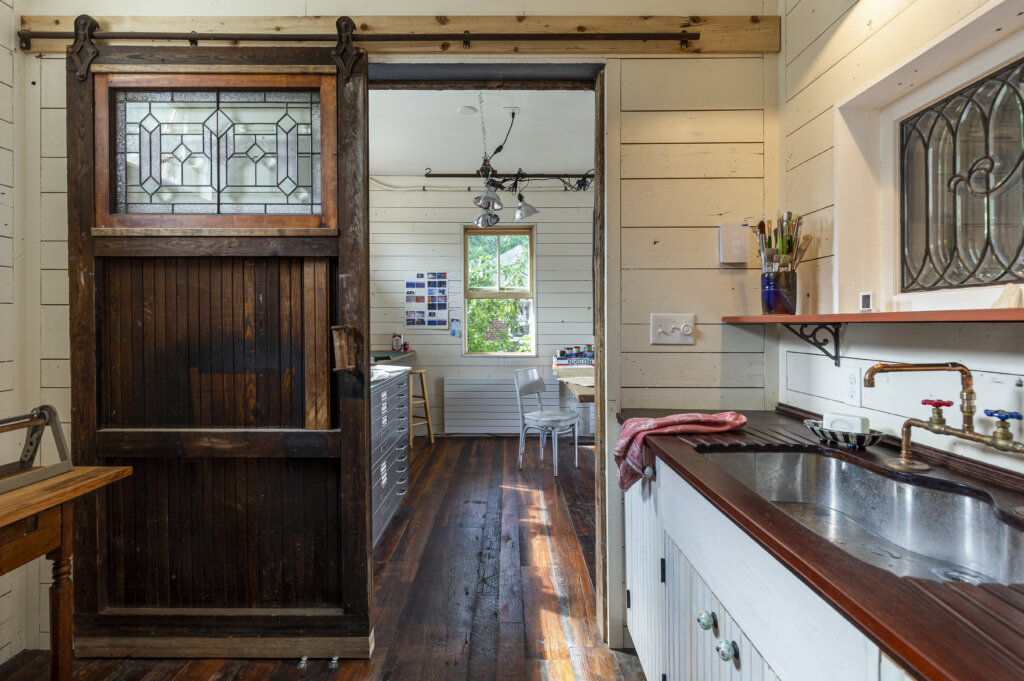 The zoning law changes allowed for the addition of a sink and small bathroom. Although these were "new" additions to the carriage house, the homeowners chose antique finishes from architectural salvage stores as well as reclaimed wood such as an antique mahogany sink countertop.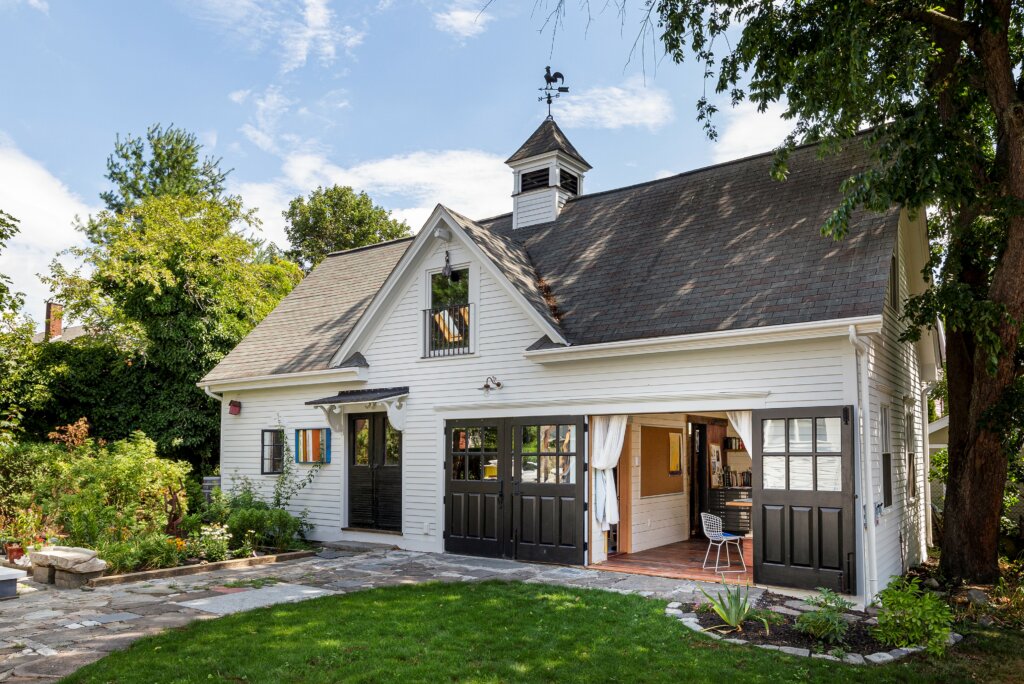 Overall, the Gallagher Remodeling team is thrilled to receive these two prestigious awards that recognize the quality of workmanship and attention to detail that they have become known for over the past 35+ years.