The word "sunroom" evokes images of a light-filled space, perfect for lounging, reading or spending time with family. In the case of the Helgason home in Belmont, this was not the case. When Artie Helgason and her husband purchased the home in 1966 their sunroom was dark, gloomy and never the right temperature – always too hot or too cold depending on the season.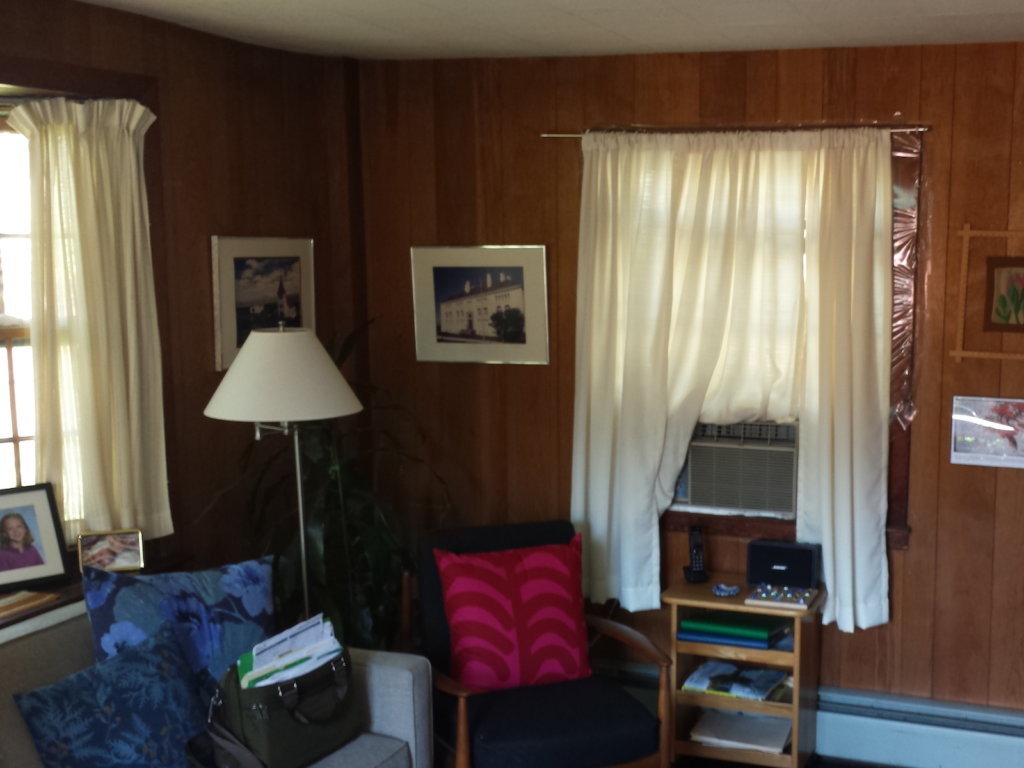 After noticing a Gallagher Remodeling sign in front of a nearby home, Artie gave Roger Gallagher a call to discuss the sunroom project and soon work was underway to revitalize the space. The Gallagher team started by removing the walls, thoroughly insulating the space, and replacing the windows, including a large bay. The oak floors were refinished to their original luster while new walls and molding completed the space.
One unique challenge popped up during the renovation: a small music room is located off the sunroom, but the door kept hitting the piano bench. A pocket door wasn't feasible, but the Gallagher team suggested refinishing the door and repurposing it as a sliding "barn-style" door that would hang on the inside wall. The solution is both practical and adds interest to the design.
A new sliding glass door replaced an aluminum frame door that was difficult to slide open and very cold in the winter. A quietly efficient mini-split system was installed to solve both heating and cooling issues. From the exterior, the addition looks much the same as it had before even though a rotten wall was replaced below the bay window.
"We're delighted with the work Gallagher Remodeling did," Artie says. "It's so much lighter and more comfortable in the summer and winter."