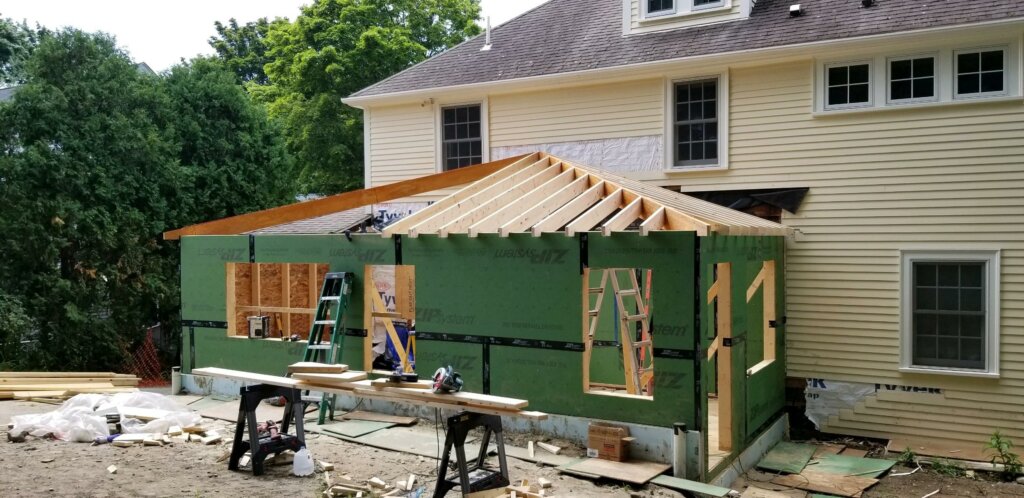 With the arrival of spring weather, we often see an increased number of home remodeling project inquiries. After being stuck indoors all winter – especially during a pandemic – we've all had ample time to think about how we'd like to renovate, expand, or otherwise improve our homes inside and out.
The Boston Globe brought all this to mind with their question and answer article on the current challenges of home remodeling. I wanted to take a moment to share my thoughts on what I'm seeing in the Boston metro west area.
Rising Costs
First, it's important to realize that remodeling costs have increased quite a bit over the last year. What's the number one material that nearly every remodeling project includes? Lumber…which has increased in price by 56 percent over the last year. 56 percent! Reasons include tariffs and, of course, the impact of Covid. The pandemic condensed the building season last year, which resulted in pent up demand. In addition, mills either closed or reduced production.
But it's not just the cost of lumber. Other materials costs, including widows, siding, insulation and flooring have increased. Shipping times have been extended which have also caused construction delays. Even a project as simple as replacing a refrigerator or washer/dryer is more challenging – they simply aren't in stock immediately and have to be ordered well in advance.
Planning a Remodel
I know that when homeowners call, they're usually hoping to start right away and may be disappointed that a demolition crew can't be scheduled immediately to make way for their new kitchen, bathroom, addition…you name it. But the key to a successful project is in the planning – and that takes time. While construction may be a couple of months out, we use the time leading up to it to design the project, start making product selections (which allows for enough lead time for them to arrive), and obtain all the correct permits and inspections needed. The benefit to the pre-planning is that when we get started with construction, we have a much tighter schedule so you'll be able to enjoy your remodel sooner.
Bottom line: my advice is to always start the conversation with your contractor as soon as possible to start the planning process.
Safety is Still Paramount
Of course, although vaccinations are rising, we're seeing a lot of news about variants. We have our safety protocols in place and tailor additional measures for each project. For example, we recently completed this modern bathroom remodel. Rather than enter and exit through the home, we opened up the wall of the bathroom…which happened to be adjacent to the garage. We simply stepped in and out of the bathroom directly from the garage until it was time to tile the back of the shower!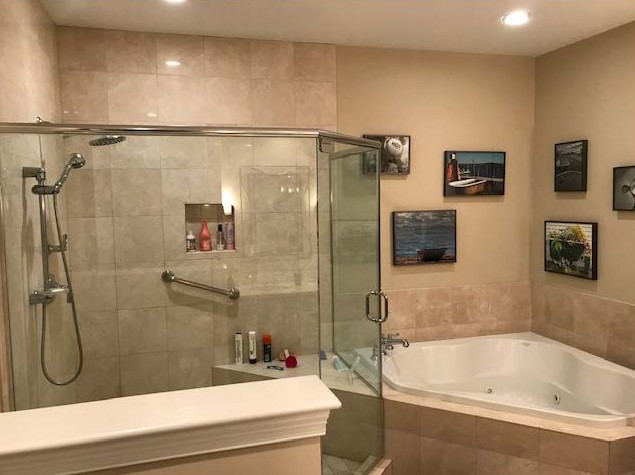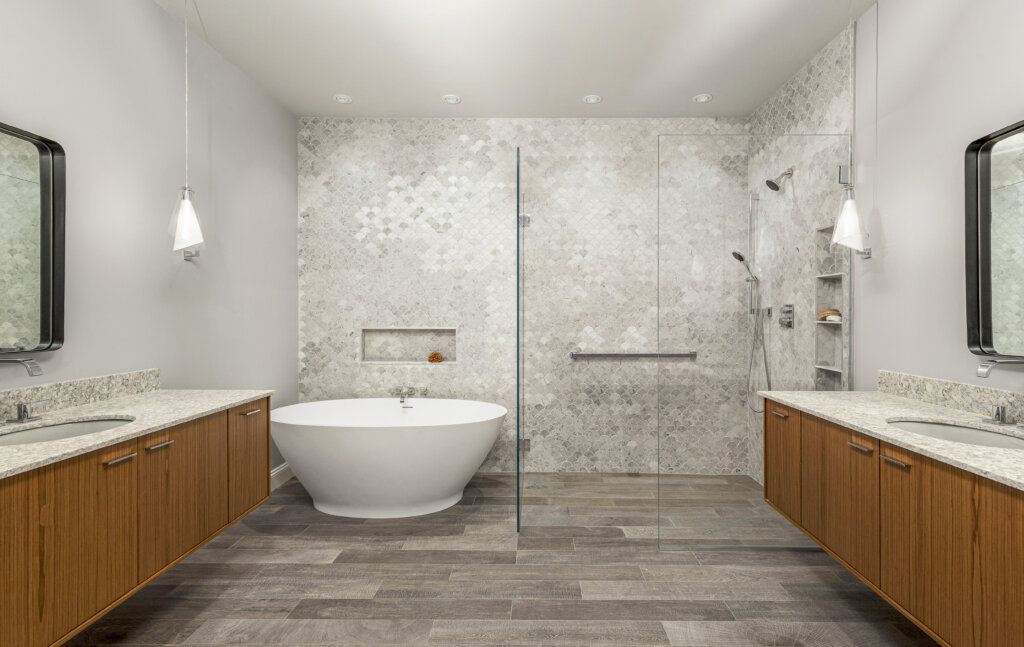 Finding a Contractor
It's hard to believe that Gallagher Remodeling has been in business for 35 years. We're proud that most of our business comes for either repeat clients or from friends of clients who have been referred directly to us. It's an honor to be a trusted part of the Boston metro west community.