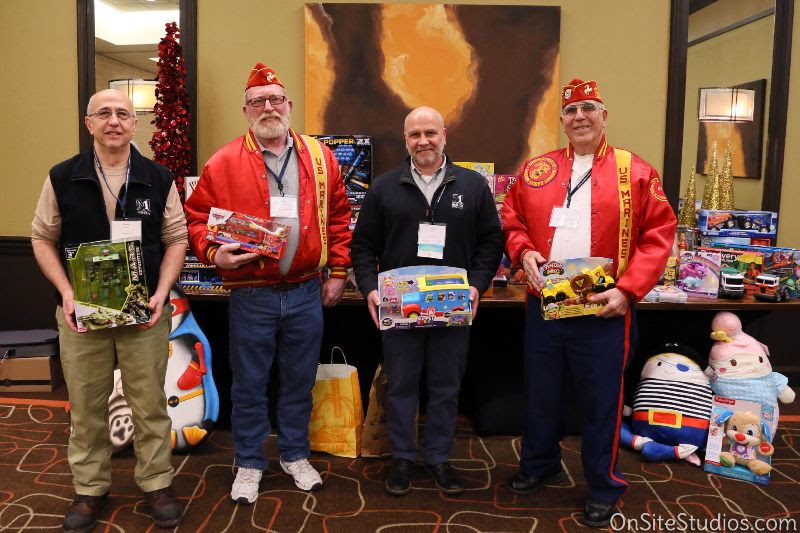 The Gallagher Remodeling team always looks forward to our monthly meetings of the Eastern Massachusetts Chapter of the National Association of the Remodeling Industry (EM NARI). We all agree that the December membership meeting is the most exciting of the year as we welcome United States Marine Corps Reserve members Peter Manning and Kevin Crowley. Peter and Kevin may be retired, but they spend all their free time collecting mountains of goodies for Toys for Tots. The toys are distributed during the holiday season to children whose parents cannot afford to purchase Christmas gifts.
Mark One, Inc., who provide demolition and clean up services on Gallagher Remodeling's projects, has consistently sponsored the December meeting and organizes the toy donation every year. In fact, this will be their 19th year collecting toys! "Collecting toys is a satisfying endeavor," said Derek Miller of Mark One. "To see what we're doing for the children puts a smile on their faces and puts a smile on our faces, too."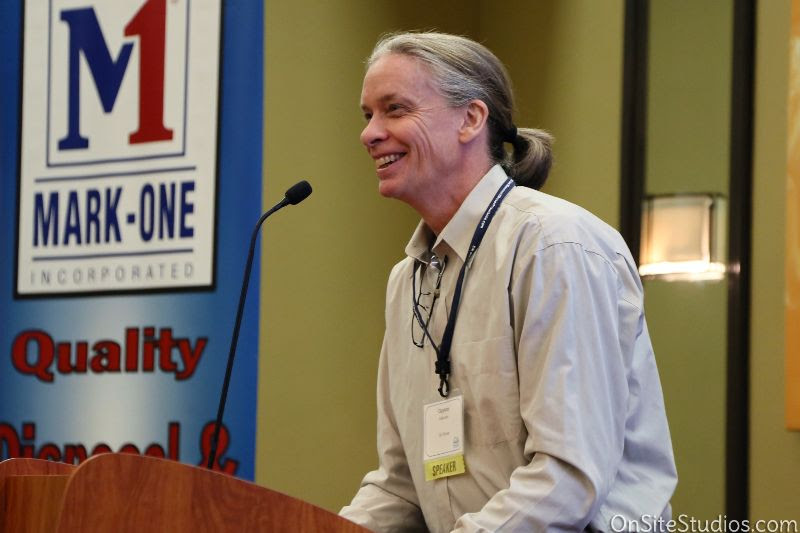 After the toy presentation Clayton DeKorne of Hanley Wood, which publishes the Journal of Light Construction, Tools of the Trade, Renovation Contractor and Remodeling Magazine was introduced. Clay's talk focused on his recent JLC article "How Will We Solve the Skilled Labor Crisis?" Providing historical context as well as social and societal implications, Clay emphasized that the need for a more skilled workforce is paramount for the survival of the building industry. He tracked and illustrated the wages of skilled laborers from the Colonial era to the modern era to highlight industry challenges.
Changing the perception of working in the trades and the educational system in this country will be necessary and there was much discussion on how to encourage the next generation to consider a career in the trades. Few young adults realize the potential for a rewarding career in the remodeling industry.
Clay inspired the members to get involved in workforce development by donating time to the cause. Encouraging today's students to use their hands along with their minds and realizing that they can make a great living in the building industry will go a long way towards changing perceptions. The bottom line is that companies need to offer good wages, a good culture and treat their employees well to encourage younger generations to join their ranks.