The remodeling industry is facing a real shortage of skilled workers.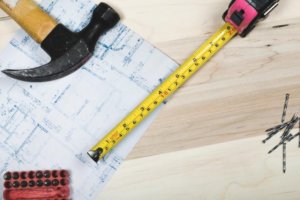 In a recent Boston Globe article on the labor shortage, "This Old House" CEO Eric Thorkilsen is quoted as saying, "the good [contractors] are incredibly busy because there's so much work out there and so few of them. So the situation for homeowners is either you have to wait in line for the good guys to become available, or you go with those who are less experienced, and you take your chances in terms of the quality of job you're going to get.''
At Gallagher Remodeling, we are taking a three-pronged approach to managing these market conditions. "We're disciplined in our scheduling, realistic in setting expectations for clients and our team, and expanding resources to increase capacity," says president Roger Gallagher. "We wrote a contract on May 11, to start a project on August 8, and that project started on August 8. We had to ask the client to wait, but when it was their turn, they received our full attention." The entire remodeling industry is busy, so it affects every member of the Gallagher Remodeling team, and their ability to produce the work. "We've added some partners to our team, agree on project timing, and build relationships on meeting our commitments to each other and to the client," says Gallagher.
To address the problem in the future, our local chapter of our industry trade association, the National Association of the Remodeling Industry (EM NARI), has been focused on workforce development and looking for ways to get kids excited about a lucrative career in carpentry, electrical, plumbing, and HVAC.
It remains a challenge to find highly skilled carpenters and tradespeople to work on our design/build remodeling projects. Sometimes that means we can't start a project right away, which can be disappointing to us, as well as the homeowner. Gallagher says, "we want to make people aware of the problem and address it by setting realistic expectations with our trade partners and for our clients, and then strive to stay on track to meet the expectations we've laid out. We appreciate the loyalty of our clients who understand that lead times are longer than usual, knowing that they will receive a well-managed project, installed with quality craftmanship."
Our clients live with their project experience and the beautiful spaces that result from the process, and in today's labor market we're confident those are results are "worth waiting for!"

Read the Boston Globe article: "Shortage of skilled laborers adds to homeowners' headaches, costs".