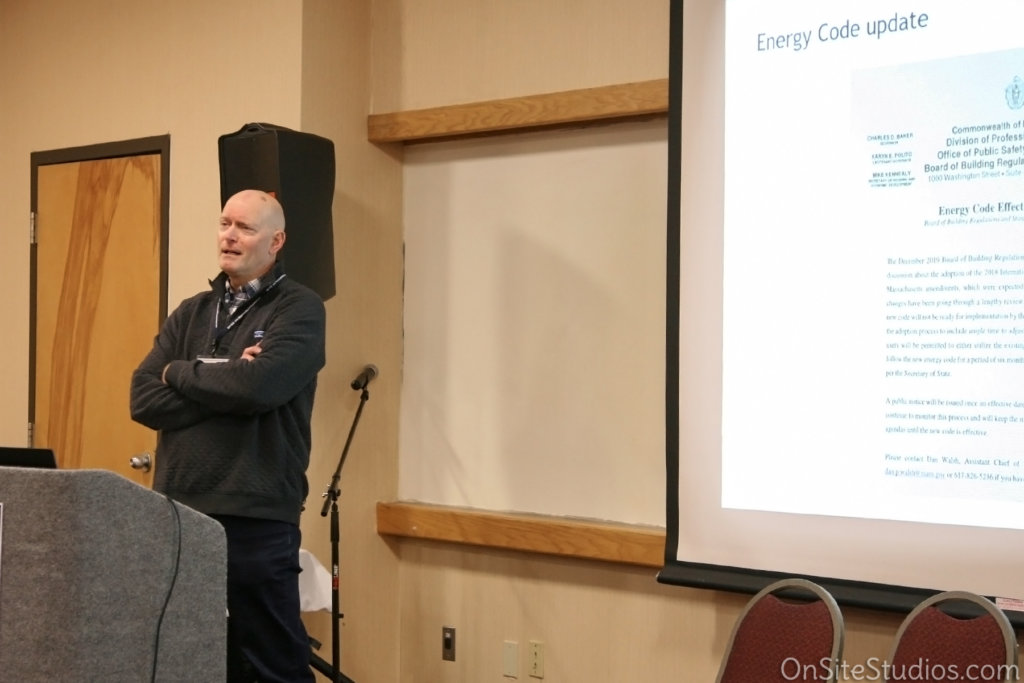 The Remodelers Conference took place last month and was a jam-packed day of continuing education for builders and remodelers, as well as a chance to check out new products offered by suppliers of building products. Hosted by the Eastern Massachusetts chapter of the National Association of the Remodeling Industry, the annual conference brings together members of the remodeling industry, including business owners, contractors, and project managers from the trades and businesses related to home renovations. We spend the day learning from our peers, attending a trade show, and taking part in continuing education seminars that are required for general contractors to keep up their state licensing.
As a past President of EM NARI, and having been in the business for…well…let's say MANY years…I had the opportunity to present two of the seminars on Building Code. Now I know what you're thinking…BORING! But the truth is that building code exists to ensure public safety and it's integral to what we do as home remodelers every single day.
In Massachusetts, every contractor with a Construction Supervisor's License is required to renew their license every two years and continuing education is required. EM NARI members go above and beyond with their education so I had a great group of seasoned contractors in my Code seminars. In the end, we exchanged stories and ideas in addition to discussing updates and changes in the code…all in the name of building safer homes for our clients!