When we started working with these Winchester homeowners it was clear that they loved where they lived, but their home didn't quite fit their needs. The upstairs featured three bedrooms and a shared full bathroom. With a growing family it was clear that mom and dad needed a bathroom of their own. Not only that, they needed more closet space.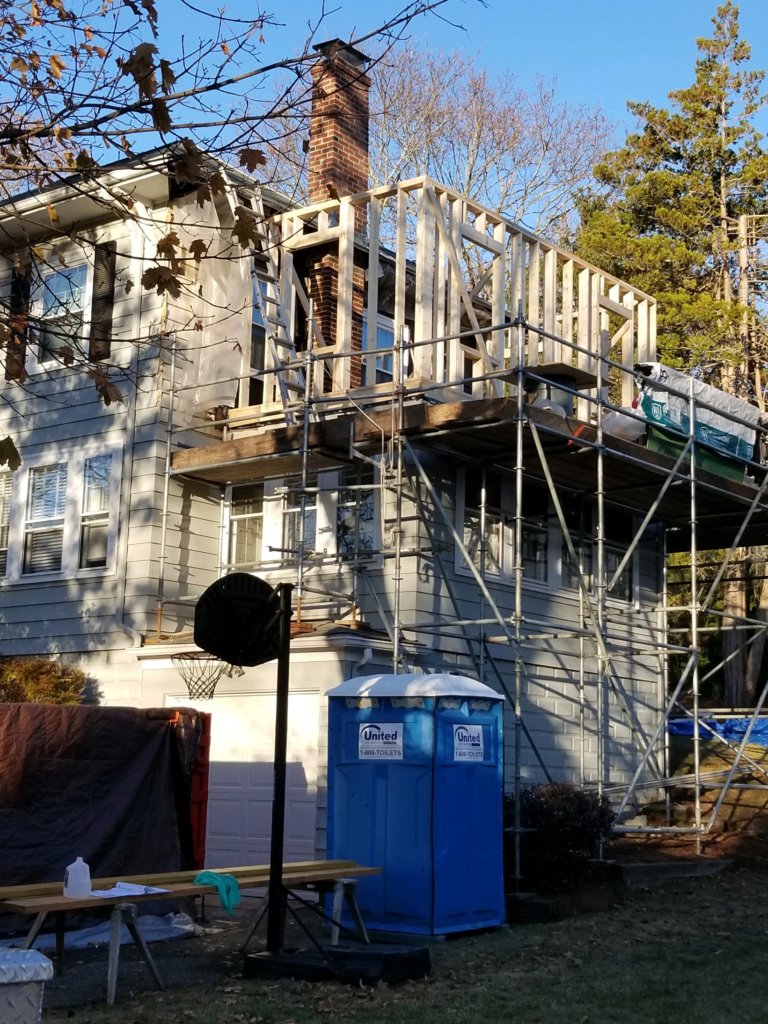 The solution seemed apparent. The first floor of the home is large and includes a sunroom, but there was nothing above the sunroom on the second floor. We designed and built a 200 square foot addition – filling the open space above the sunroom – to create a master suite.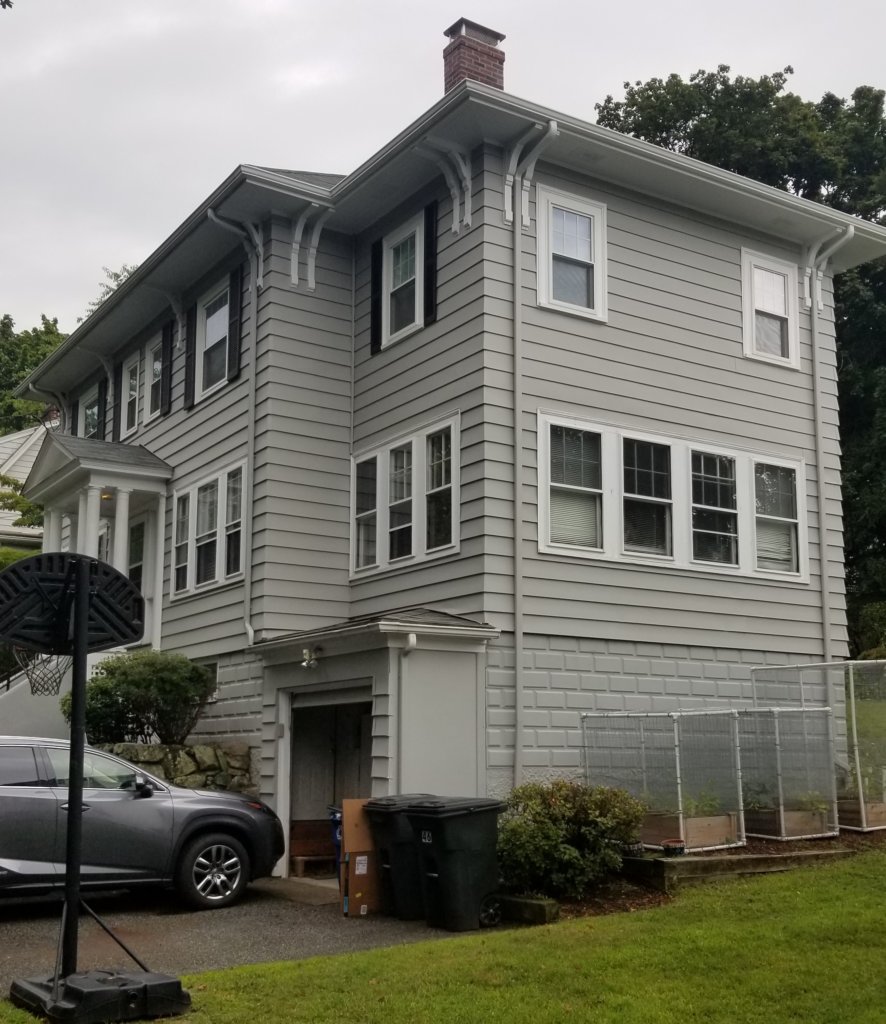 The highlight of the addition is the new master bathroom featuring a gorgeous walk-in shower, double sinks, custom cabinetry and a luxurious towel warmer. In addition to two windows, the new bathroom has a large skylight over the shower.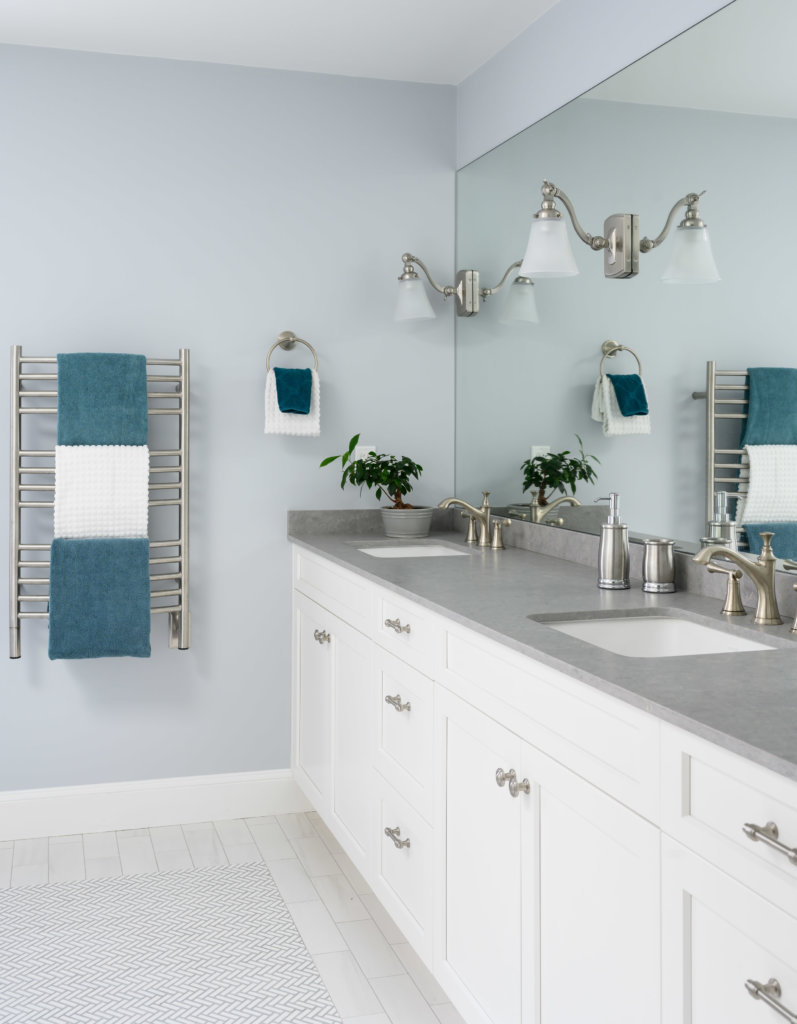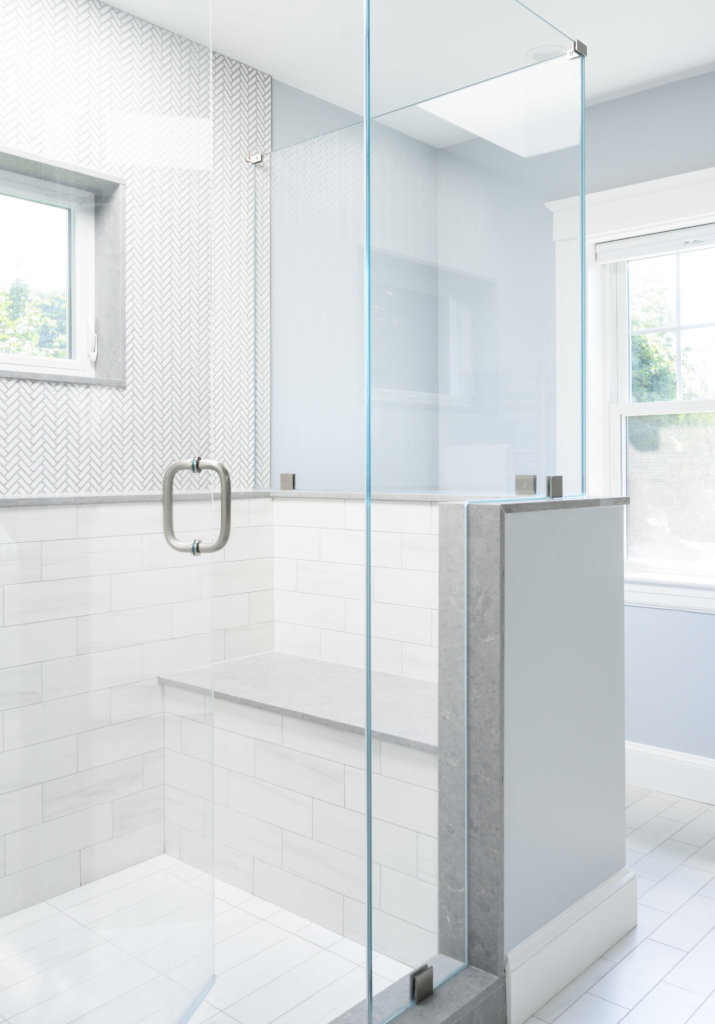 The beautiful tile work is subtle yet distinctive. In subtle shades of white and grey with darker grey grout for contrast, a monochromatic look was created that is simple and elegant. A detailed herringbone pattern creates interest on the shower wall and on the floor.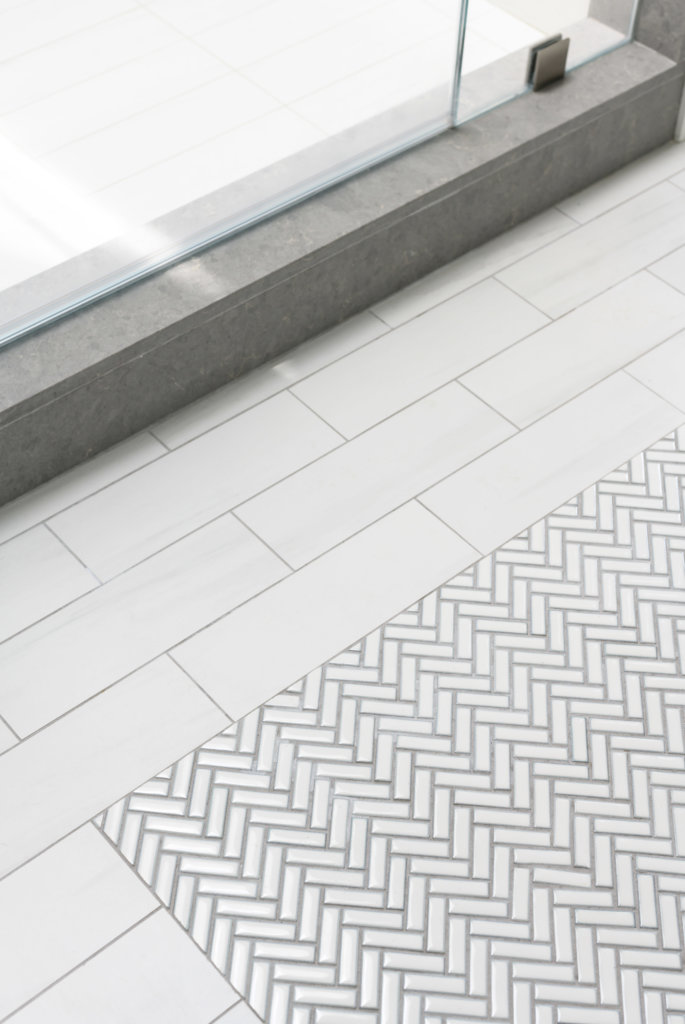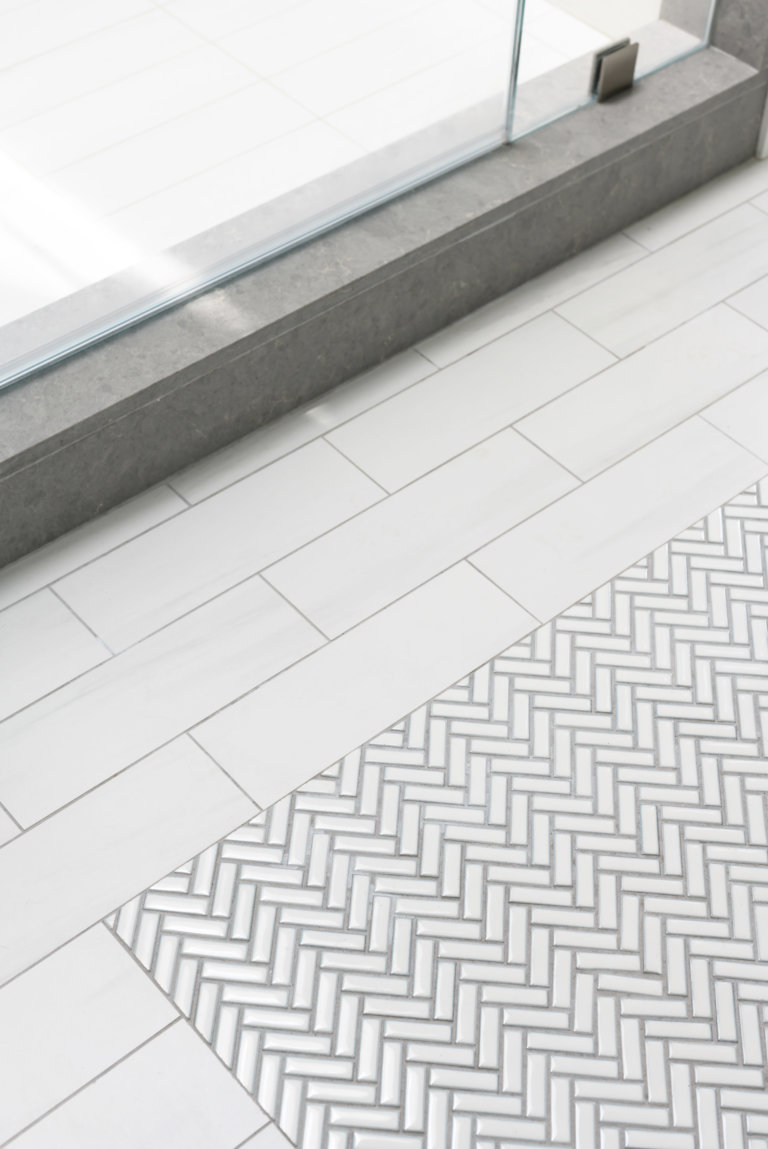 In addition to adding the bathroom, we were able to add and outfit a 66 square foot walk-in closet. Within the existing master bedroom we reconfigured 80 square feet of existing closet space to further improve storage. Now there are three walk-in closet areas with shelving units to keep clothes, shoes and bags neatly organized.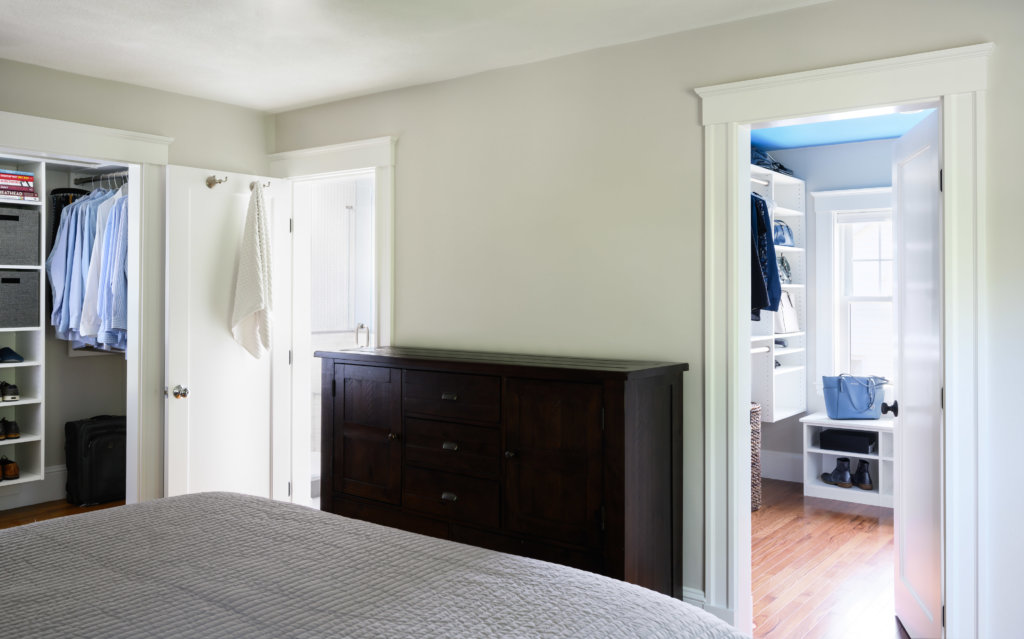 We had scheduled a completion date of March 27, 2020, but the Coronavirus pandemic forced us to finish earlier. The homeowners had rented an apartment during the construction, and they were anxious to move back into their home as quarantine orders set in during mid-March. We juggled the schedule and were able to get them back into their home earlier than planned.
The owners were able to clear out of the house for one last day of work in the final week of March. On that day, we gave team members their own dedicated, separate, specific time slots to install the shower glass, finish the plumbing, and finish the electrical. After that the homeowners had sole uninterrupted use and enjoyment of their home, and it was not until they were away on vacation in July that we returned to complete the final inspections.
To see more photos of the completed Master Bath/Closet Addition click here.