Sometimes it's possible to "find" more square footage in the most un-interesting places. In this case, it was unused basement space that has been transformed into a unique, unexpected, wine cellar.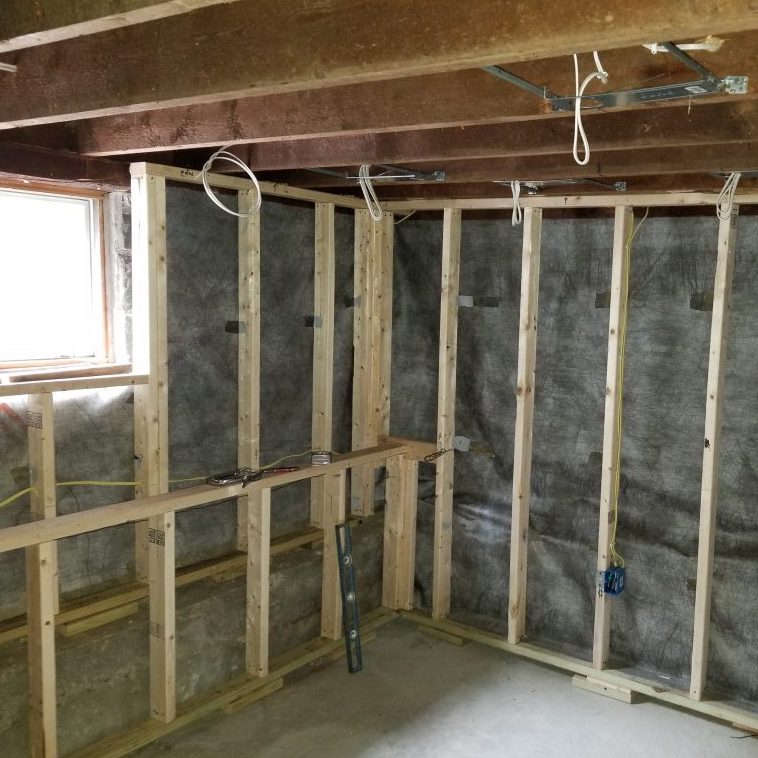 This area was originally a dark and dreary basement under the sun porch off the side of this Belmont center entrance colonial. While the space was a good size (8' x 12'), it was only being used for random storage, which occasionally had water on the floor. Gallagher Remodeling envisioned the area as a wine cellar, which would add finished space and value to the home, with room enough for hundreds of bottles of wine.
Temperature and humidity control are essential to holding and aging wine. During the project, thick insulation was added behind the new drywall to keep the area a steady temperature the year round – in the range of 55 to 65 degrees, with a little help from air conditioning in July and August. Drainage and ventilation were added to control humidity in a range around 70% and to prevent water that occasionally enters the space from leaking into the adjacent finished basement. A two-zone wine fridge was installed to chill whites and hold special reds in an even more precisely controlled environment.
A "modern California" style was chosen for the room. The wine racks and ceiling are finished in western red cedar, and the countertops are made of reclaimed heart pine from Long Leaf Lumber in Cambridge. Long Leaf specializes in antique and reclaimed lumber – in fact, they say that they provide "wood with a resume" – just what the room needed to create a rustic feel. LED strip back lighting and mini recessed ceiling lighting add ambiance and pizzaz. The original rough concrete floor was simply stained and burnished with a pumice stone for an interesting effect, which did not reduce the low headroom any further, and which was installed easily with little expense.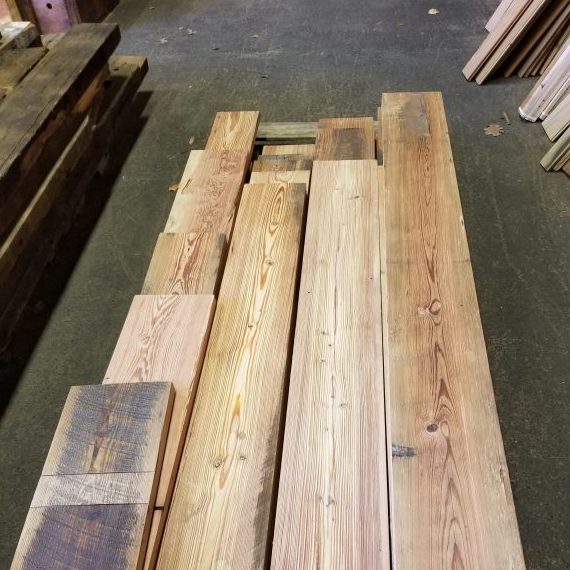 Gallagher Remodeling started the owner's wine collection with some beautiful Barbarescos. They continue to build their collection, and have found the new space to be the perfect place to host a small gathering of friends for an impromptu wine tasting!