The allure of an historic carriage house is hard to resist. This rare building conjures images of a bygone era – one with horses clip-clopping down the cobblestone streets, and a slower pace to everyday life. The reality of a 120+ year old carriage house is something quite different. Beyond dust and grime, there were crumbling floors and rotting wood to contend with. Fortunately for homeowners Mark and Nancy Jarzombek, the old carriage house on their circa 1910 Belmont property wasn't beyond hope of restoration.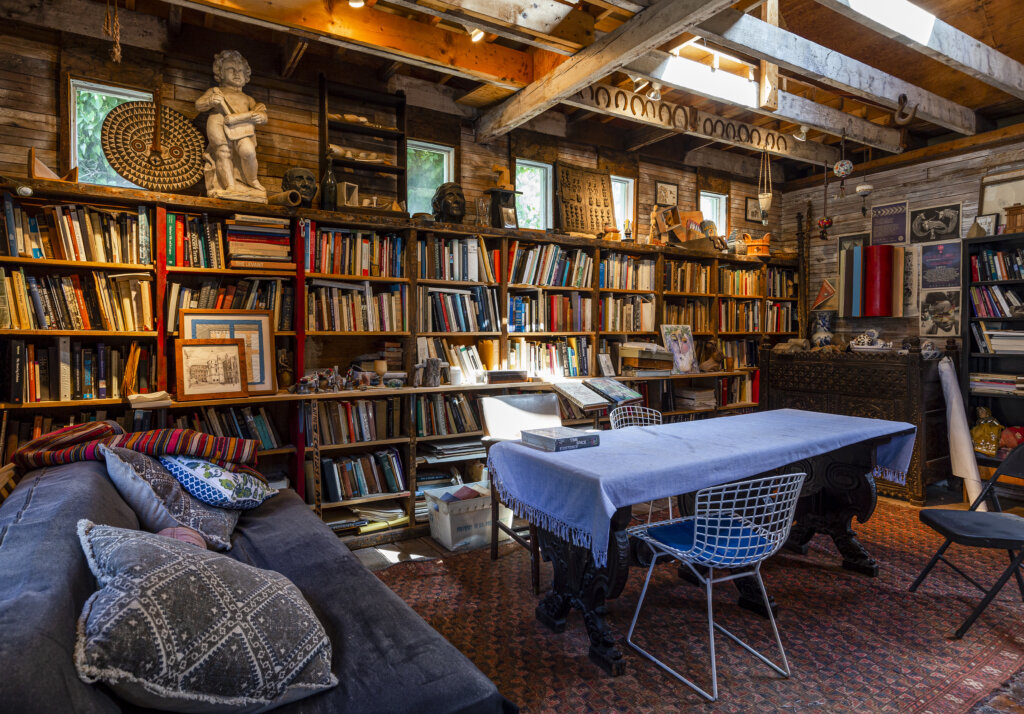 Mark and Nancy, an artist, had already converted a part of the carriage house, originally filled with horse stalls, into a library more than 20 years ago. However, local zoning laws prevented them from adding heat and water to the structure. Fortunately for the Jarzombeks, Belmont's zoning laws have been revised in recent years, now allowing for carriage houses to be converted into "habitable" space. With those changes, a new world of possibilities opened.
The Jarzombeks enlisted the help of Gallagher Remodeling, Inc., a Belmont-based Design-Build remodeling firm, who helped them explore the potential of the carriage house. "We spoke with other contractors, but they didn't share our vision to create a year-round art studio. Roger understood that we wanted to preserve as much of the historic nature of the building as possible," explained Nancy, who is an artist and book illustrator.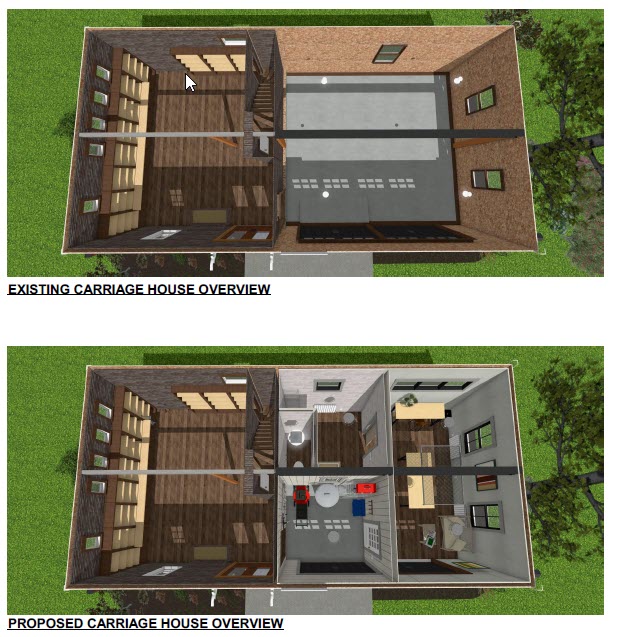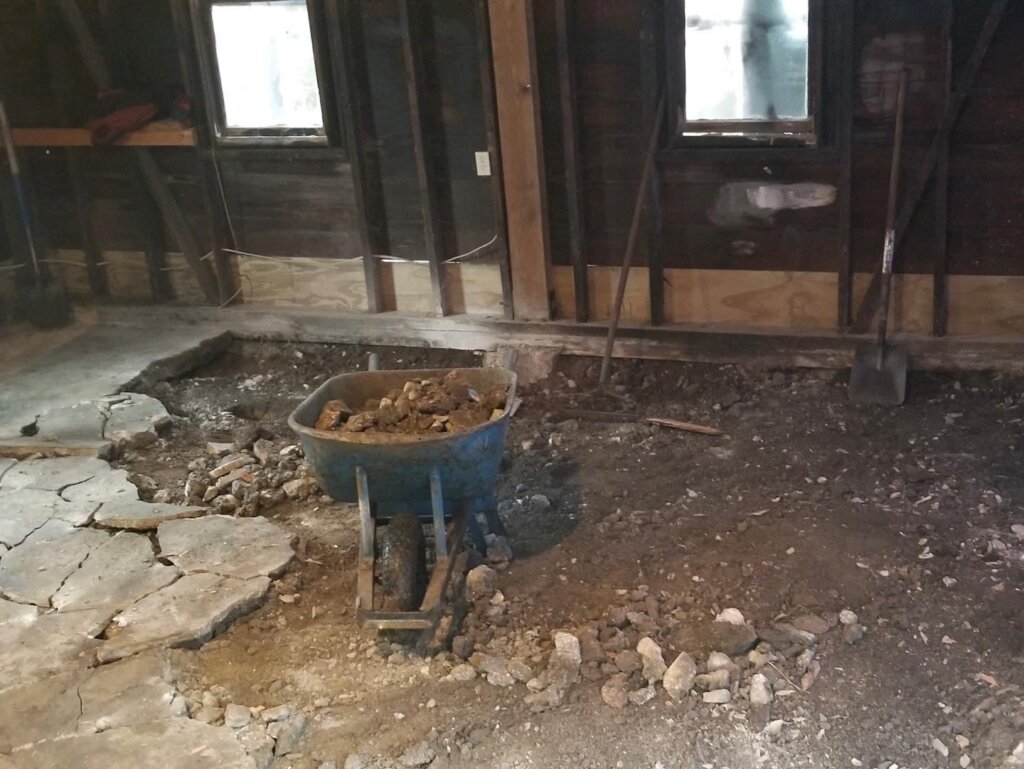 Architectural plans were drawn up which closely maintained the original exterior of the carriage house, although it still took many months to gain approval from the town and receive the appropriate permits. Once those were in hand, work began in earnest.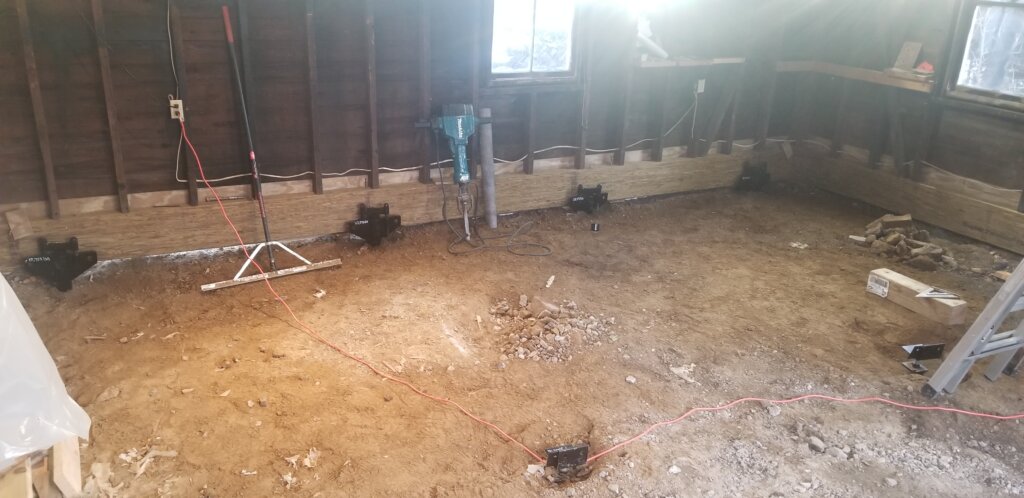 The floor was demolished and "screw pile" or "helical" footings were installed to support the structure. Screw pile footings offer many benefits over traditional concrete footings because they don't require excavation and installation did not disturb the carriage house. After the footings were "screwed" seven feet into the ground, steel brackets were placed underneath an engineered wood sill to keep the historic wood off the ground and prevent rot.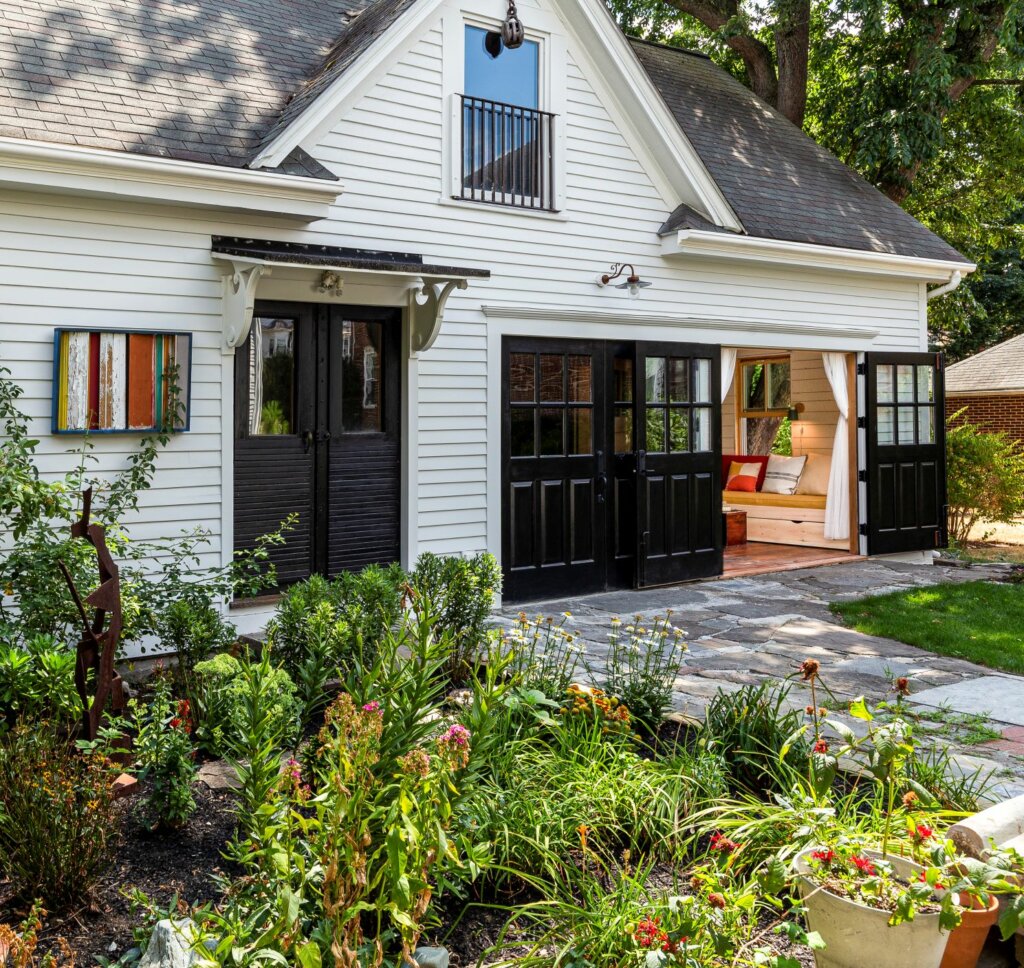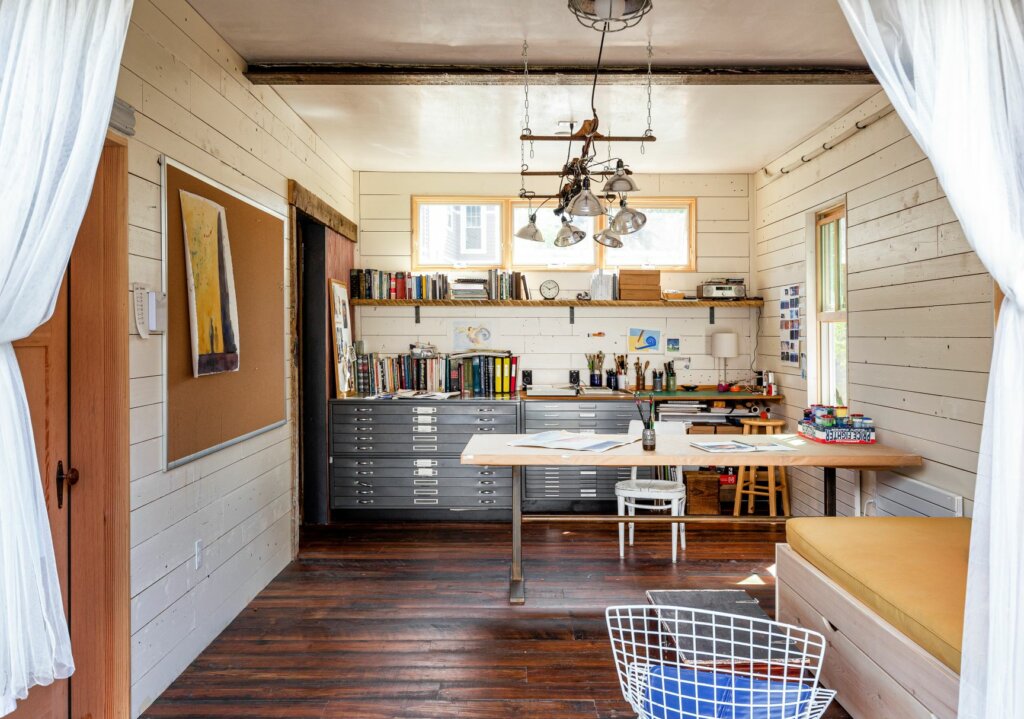 After several months of site preparation and construction, the new studio was completed, using as many elements from the original barn as possible including beams and a sliding door. Today, it features plenty of space to work, store art supplies and even room to sit and relax. The new space is full of antique items, including reclaimed wood flooring and shiplap-style walls.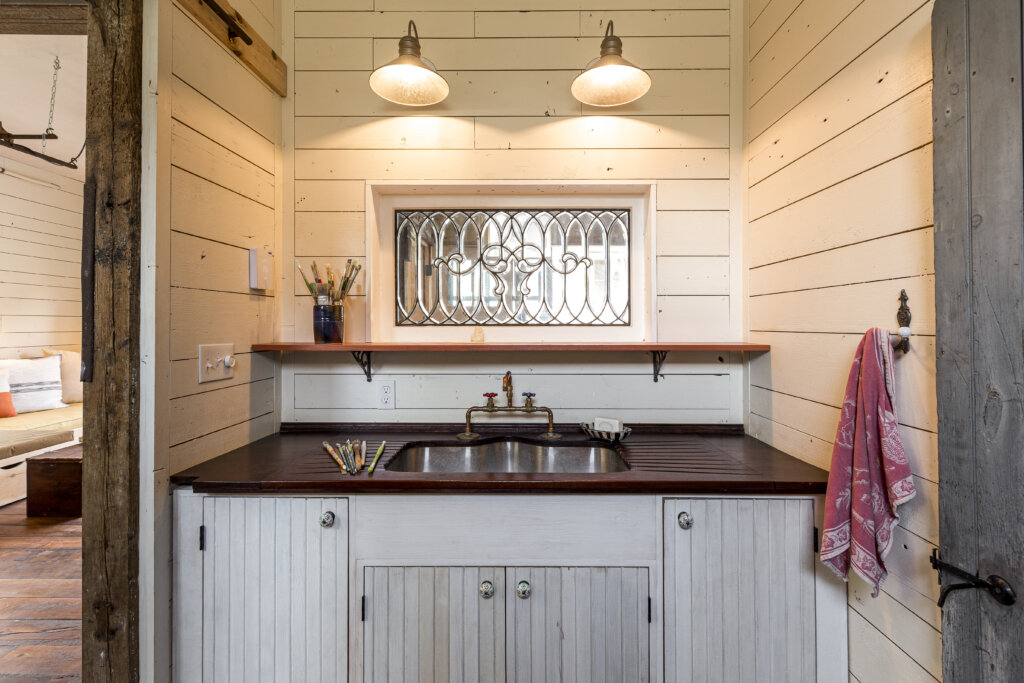 The Gallagher Remodeling team designed the new space to include a wet room and bathroom, making it easy for Nancy to wash her paint brushes and materials. The sink and attached wood countertop are antiques sourced at Nor'East Architectural Antiques in New Hampshire and refurbished by a friend of the owners. The bathroom door is believed to have been an outhouse door originally with its built-in window.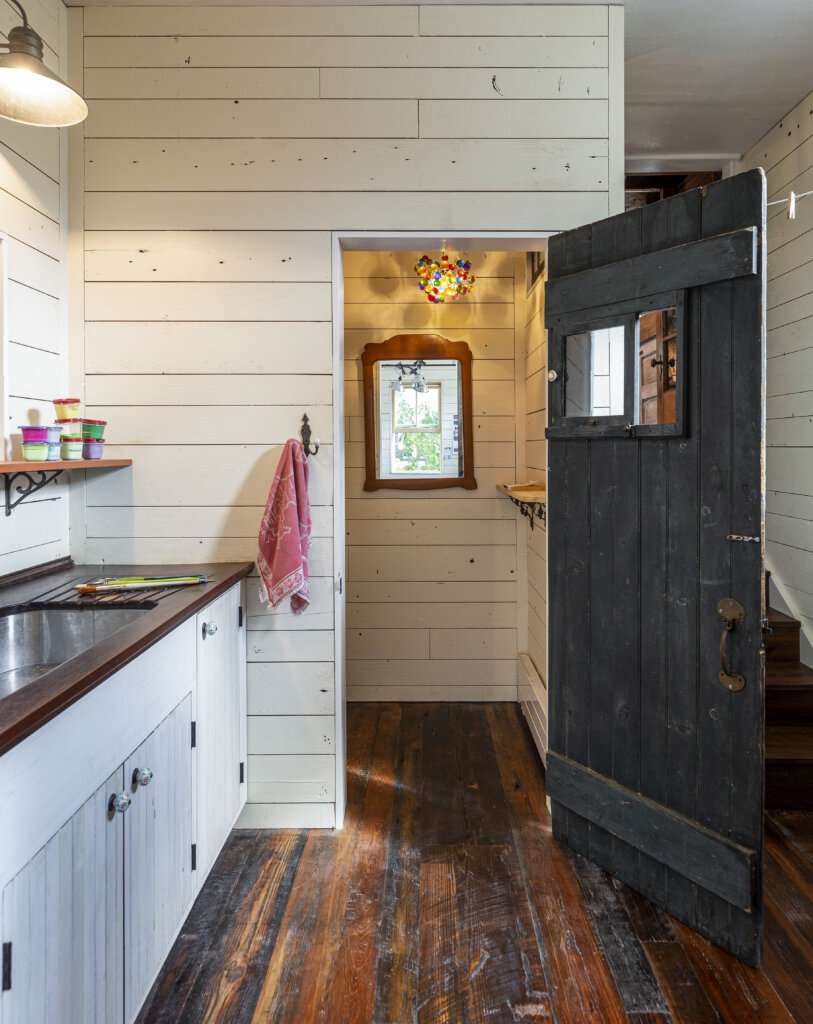 Between the "old" library and the "new" studio, there is some shed space the homeowners use for storage. But even that portion of the building has its historic elements. The Jarzombeks found an original "Payson Park Market" sign in the carriage house when they moved in. The restored sign now proudly hangs in the transformed carriage house.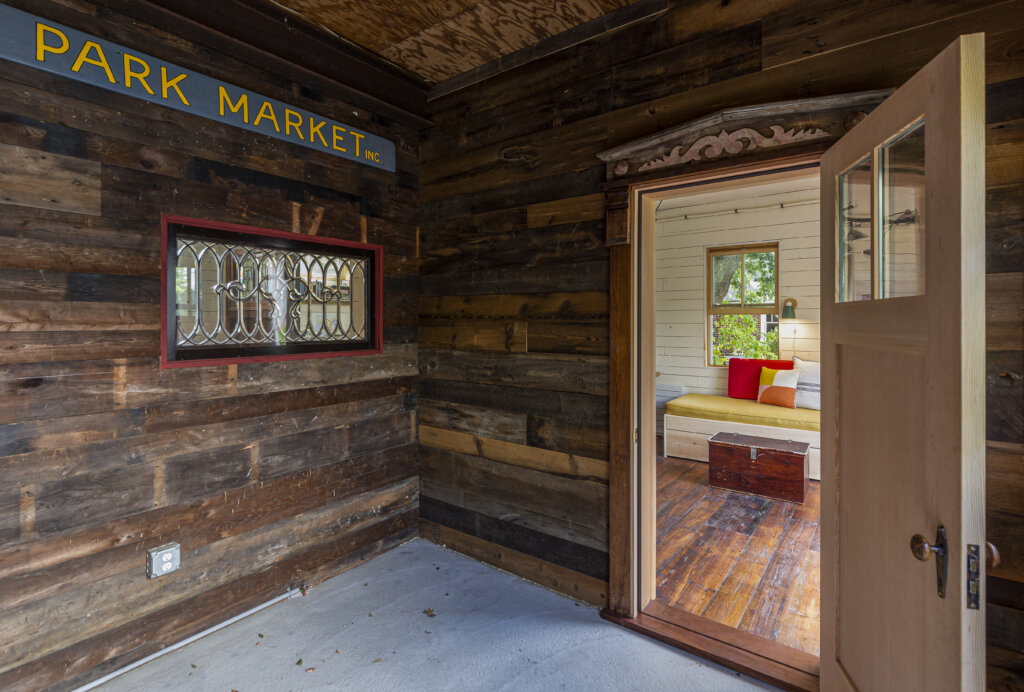 Today, this old carriage house has been gracefully restored. While horses no longer clop in and out, the library and artist studio still pay homage to the historic past of the building. Click here to see more photos of this project.